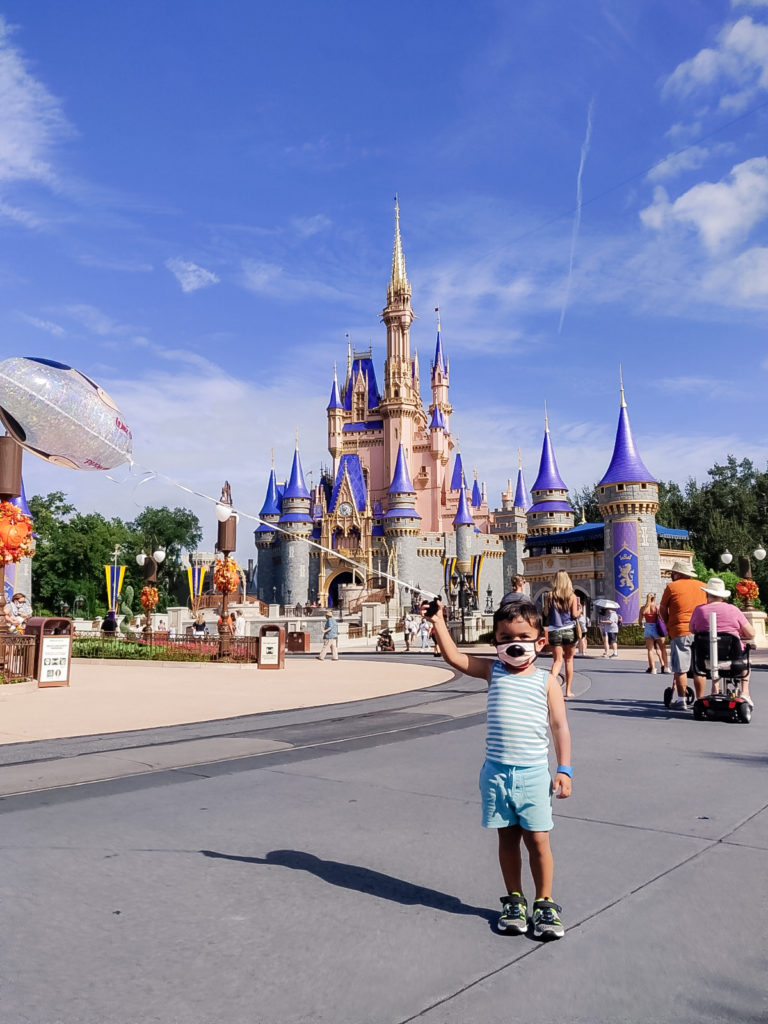 We just went on a last minute trip to Walt Disney World with a my three year old. Here are a lot of the notable changes!
Visiting Walt Disney World after COVID-19
Crowds are limited
Disney is still limiting capacity, so crowds are low at hotels and inside the parks.  When we went, it wasn't empty, but it definitely was lower than any of our last 10 trips to Disney!
Everything is through the app!
They are really trying to limit human to human interaction, so almost all quick service is through the app.  Epcot's food and wine still has in person ordering, but many of the quick-service sit downs, you can't even enter without food ready to be picked up.  At sit down restaurants, you view the menu through the App or through a QR code on the table!  If you aren't already get comfortable with the My Disney Experience App!
Dining Options are limited
Parks are closing earlier.  When we went Magic Kingdom closed at 6PM, Epcot at 7PM (Opened at 11AM!), and Animal Kingdom closed at 5PM.  There was only one restaurant open at the Animal Kingdom Lodge Kidani Village, Sanaa. We ordered to-go food from there through the app a couple times. The samosas were awesome.  For the first time ever, we ordered Uber Eats so that we could have something different to eat.  Kidani Village is also pretty close to many restaurants if you have a car!   Also, not all restaurants are open within the park.  We did enjoy having sit-down dining reservations at Lunch so we could take our masks off.
Cavalcades are Awesome
The Cavalcades were frequent at Magic Kingdom and Epcot!  My son absolutely loved seeing the cavalcades!  I love how quick they are. It is just a fun little surprise.  I think I like them more than parades!  They might be more difficult with more people though!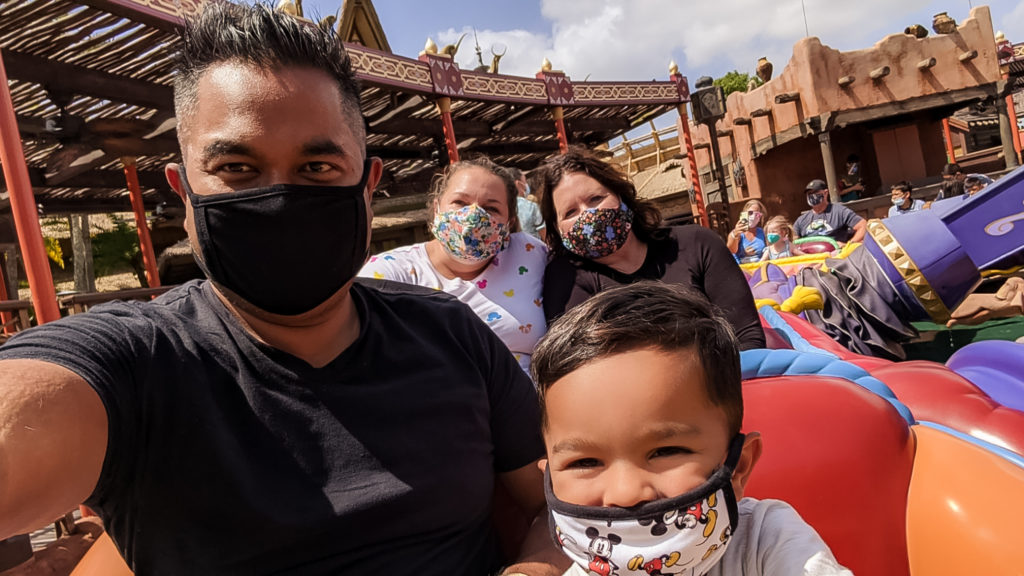 Choose your mask carefully!
We bought several Disney masks, but they were thicker and tighter than our favorite masks.  We ended up wearing our non-Disney masks the whole time because they were more comfortable. Also, my son loves to run and jump and it was so hard to keep his mask above his nose. I bought 4 different type of masks and none of them would stay. The Disney Small size were too small and the mediums would fall off his nose. If you have a little one, try to find a great mask for them, and let me know if you have any brands you have loved.
No Fast-Passes
There are no Fast passes during this time, but rider swap is still available! Since our trip was last minute, I liked not having Fast Passes, and my three year old was able to wait for all the rides he wanted to ride!
Ride Times Vary
Most wait times were short, less than 20 minutes. They were usually shorter than the posted times.  There were a couple rides, like Cinderella's Carousel and It's a Small World that were longer waits than they typically would be pre Covid-19. On these rides, they were cleaned after every use, whereas most rides are cleaned after a certain amount of time.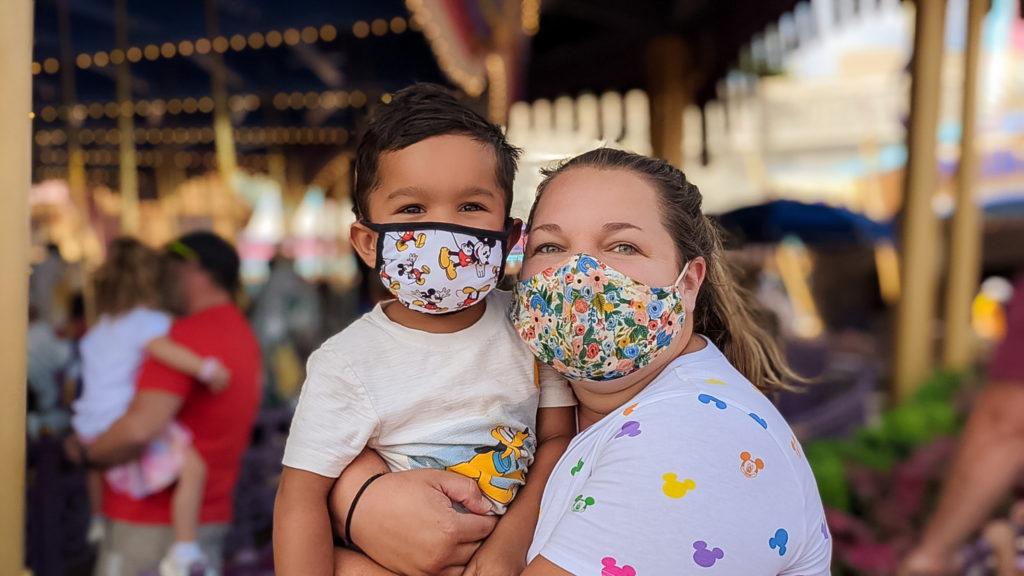 Sanitizer Everywhere
Disney has sanitizer everywhere, but we still liked having our own in a travel size. A lot of times the sanitizer stations had a crowd around them after the rides, so it was nice to not build up around lots of people.
Relaxation Stations
In the afternoons, we loved sitting in the Relaxation Stations while my son napped. These are tables and chairs in areas where you can take off your mask and relax.  This is helpful since Quick Service locations are not as available as they usually are.
The Pool
The pool is a great option where you don't have to wear a mask!
It's Still Magical
We were stressed before this trip.  The night we booked, none of us could sleep worrying about if it was a good decision.  Once we arrived, we had such a great time! Disney still makes me so happy!