Hyatt Regency Maui versus Grand Hyatt Kauai
In December 2021, we visited both the Hyatt Regency Maui and the Grand Hyatt Kauai!  I had a lot of requests for which hotel I liked better.  Ultimately, both hotels were absolutely excellent.  I think the question should come down to if you would rather visit Maui or Kauai.  Another factor could be if you are able to find availability at one hotel versus the other or flight costs.
At both hotels, we stayed on points with Globalist Status, and we received free club level access, free valet parking, free room upgrade, a personalized gift from the hotel, and leis upon check-in.  If people are really looking for some differences, here is my take.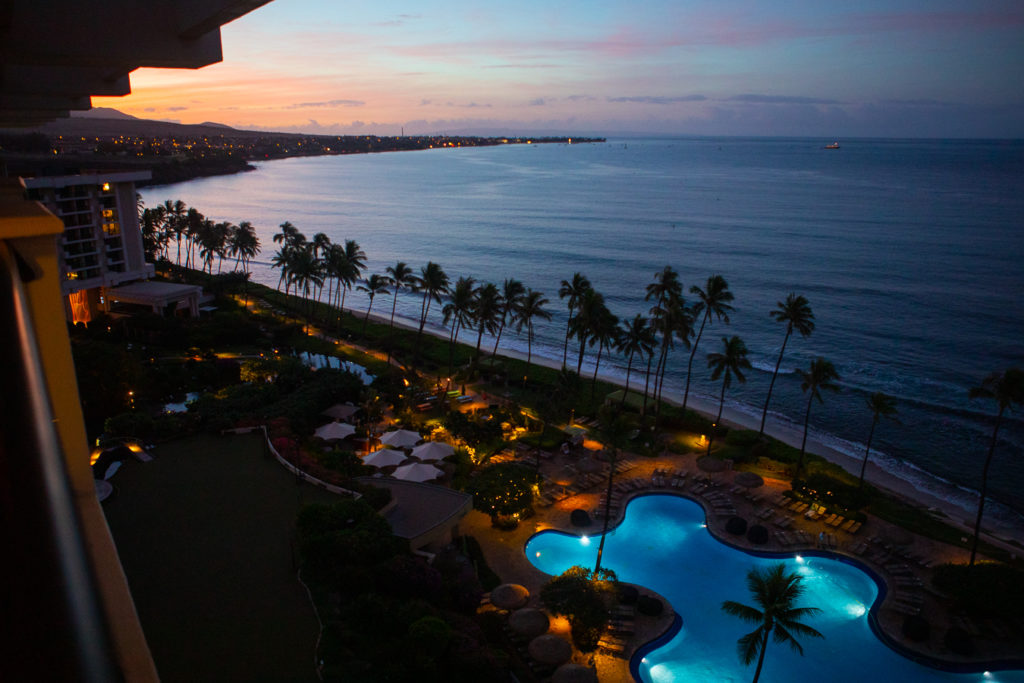 Hyatt Regency Maui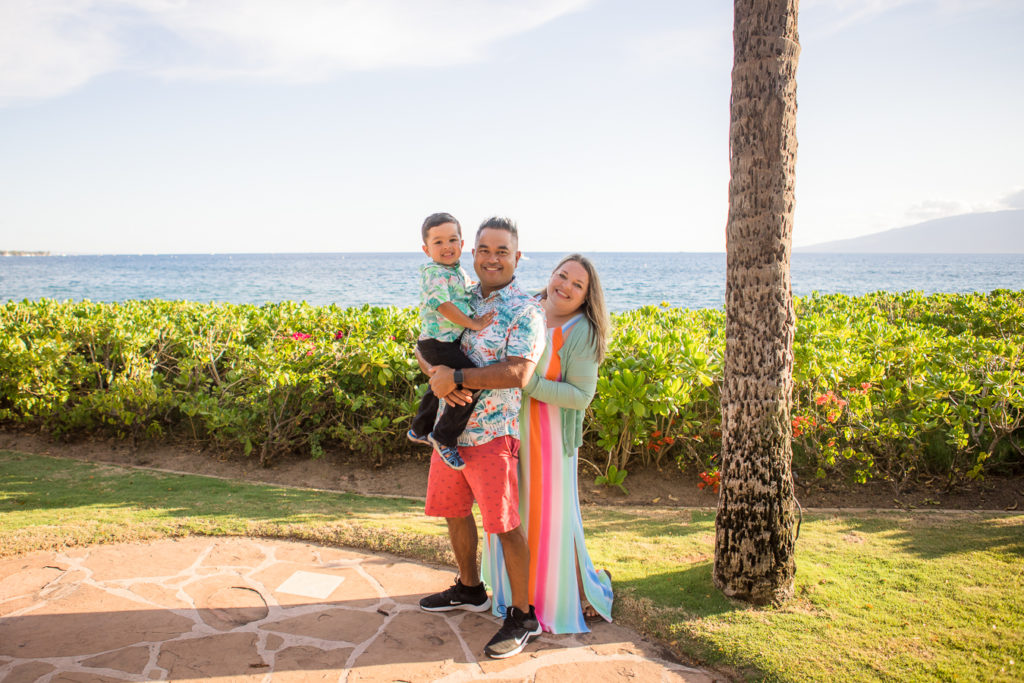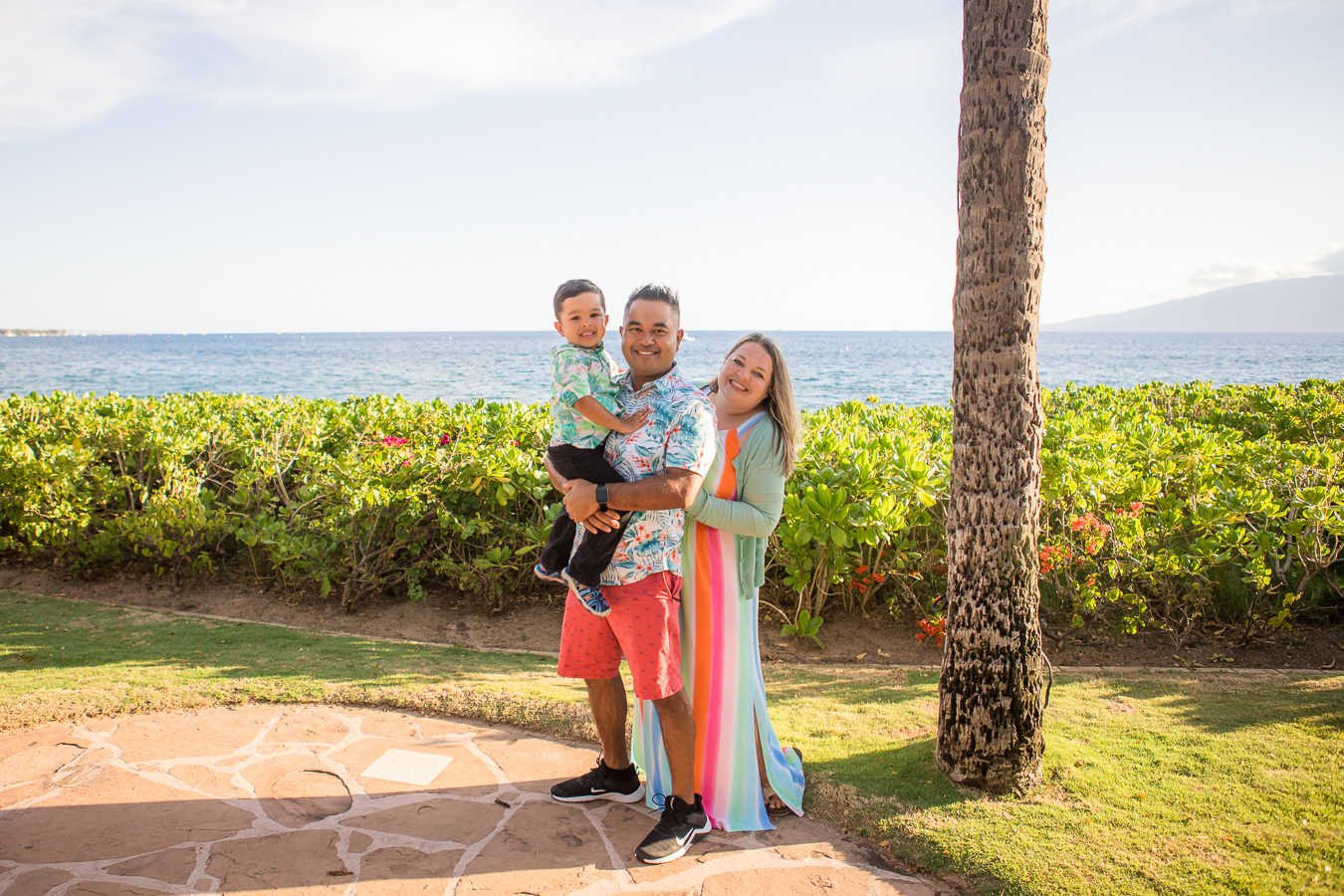 Smaller Hotel
This is a smaller hotel which I like better.  The rooms build up versus out, so I absolutely love our high floor views.  It is easy to walk to the elevator, valet, club level, penguins, pool, etc.  There's also an awesome Luau on site!
High Floor View
I absolutely love the view from our room.  With young kids, you tend to go back to the room to relax, so it's great to have a beautiful reminder out your window of where you are.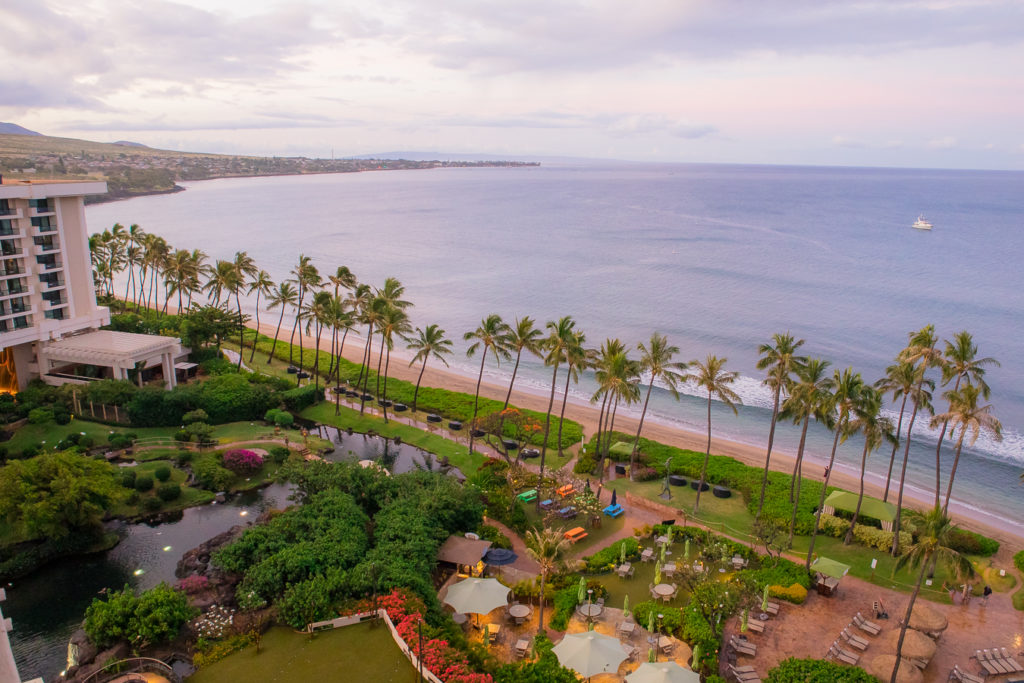 Club Level Service was Over-the-top
I was so impressed with the staff visiting with us every morning at the Club Level and being so friendly.  They were so generous with the portions and had more meal style options for the dinnertime snacks.  Our favorite meal here was breakfast, which I liked a little better than the Grand Hyatt Kauai breakfast with more hot options.
Calmer Beach at the Hotel
It seems the water at the beach was calmer and maybe a little warmer in Maui than in Kauai.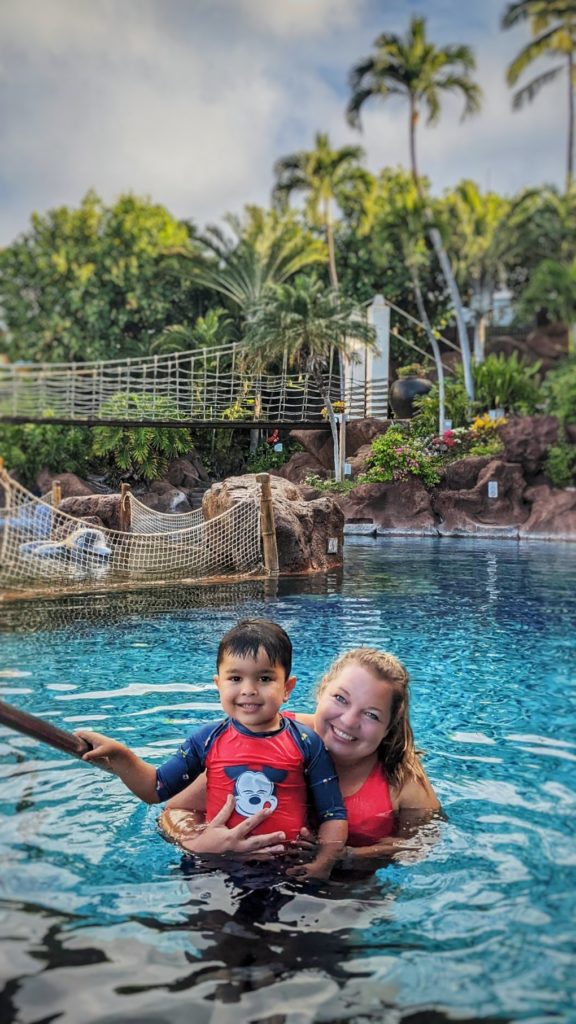 Awesome Pool
Both pools were pretty awesome, and my son loved both. I like the slide available for young kids at Hyatt Regency Maui and the shaved ice available by the pool.
One of the downsides of Maui is that there were still lots of restrictions, and restaurants would book up way in advance. We ended up getting a lot of take-out and eating at food truck pods, because we didn't want to be tied to reservations with young kids.  With that being said, you can walk to Whaler's Village for lots of great restaurants, gelato, shopping, playgrounds, boat tours etc.

Grand Hyatt Kauai
When we were leaving Hyatt Regency Maui, both my husband and I were wondering if we made a mistake leaving this paradise.  When we were checking out, the Hyatt Staff member told me that the Grand Hyatt Kauai is better than the Hyatt Regency Maui.  Then another traveler told me how much they loved Kauai as well.  Here are some of the things we loved about the Grand Hyatt Kauai.
Over the top service at Check-in
When we pulled into the hotel, we were greeted so graciously with friendly staff and leis.  During check-in, the manager came out to greet out and give us a gift bag. The bell staff gave my son a gift, and there were more snacks gifted to us in the room.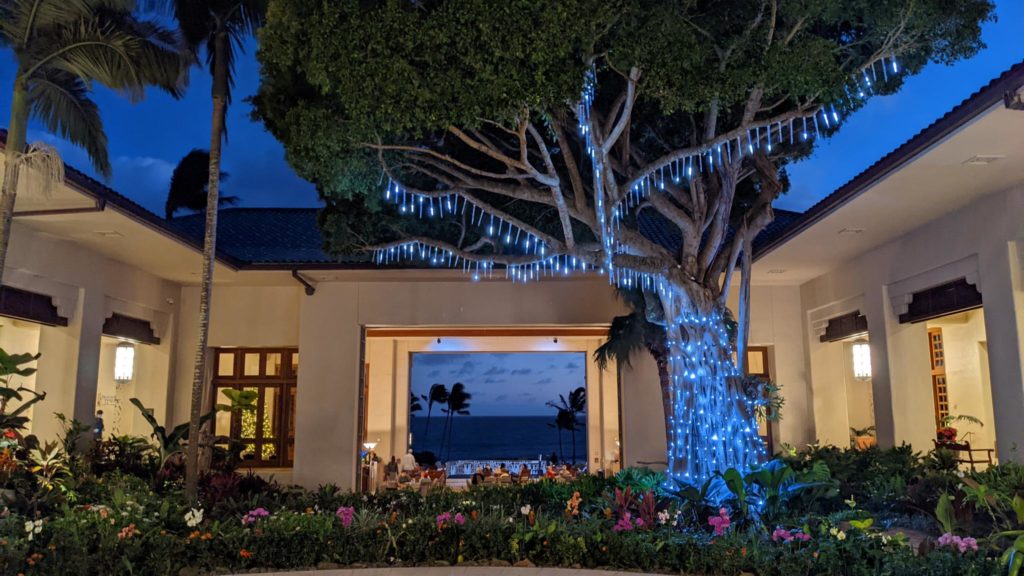 Grand Hotel
The Hotel was Grand and had huge gardens in the front and back.  The hotel is spread out, so it takes a little longer to get from place to place. It is a beautiful walk around the grounds.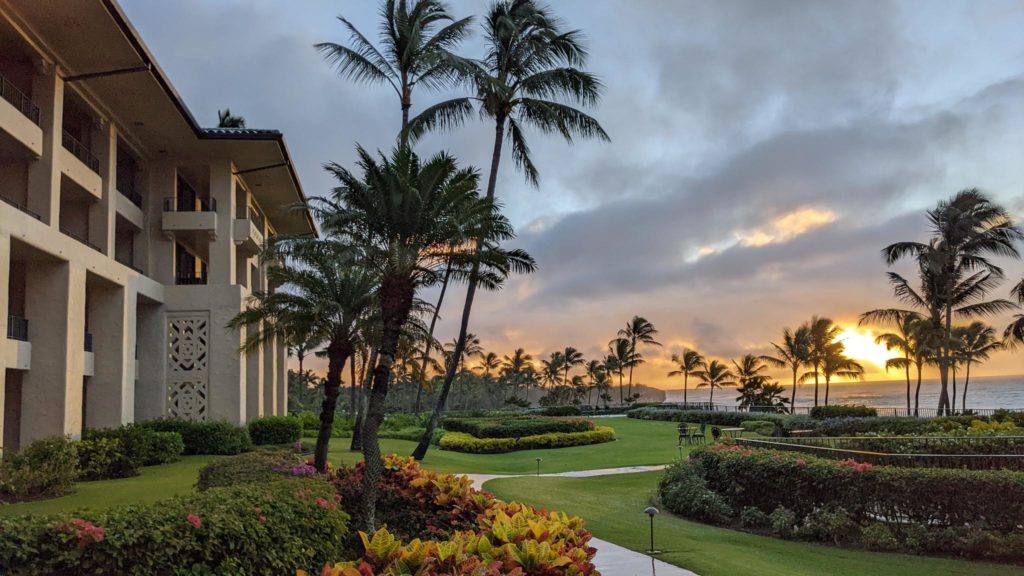 Great Evening Club Level Options
I enjoyed the evening options at Club Level in Grand Hyatt Better with more of the charcuterie style options or hummus, veggies, etc. I thought they had more selection of fresh (healthier?) options.
Another Awesome Pool
They had a giant shallow pool that my son loved. There were no slides or toys, but it was deep enough for us and shallow enough for him.  There were nice little rocks on the bottom so it felt like beach, but felt safer for parents to let the kids explore.
Laundry on site
We were able to do laundry on site during our stay.  It did end up taking much longer than expected to get it done with having to walk a long way to check on if the clothes were dry yet, etc.  I think we may have just gotten unlucky with one of the machines though.
Love Kauai
This is separate from the hotel, but I absolutely loved Kauai. I loved the easy drives and the super fresh local places to eat.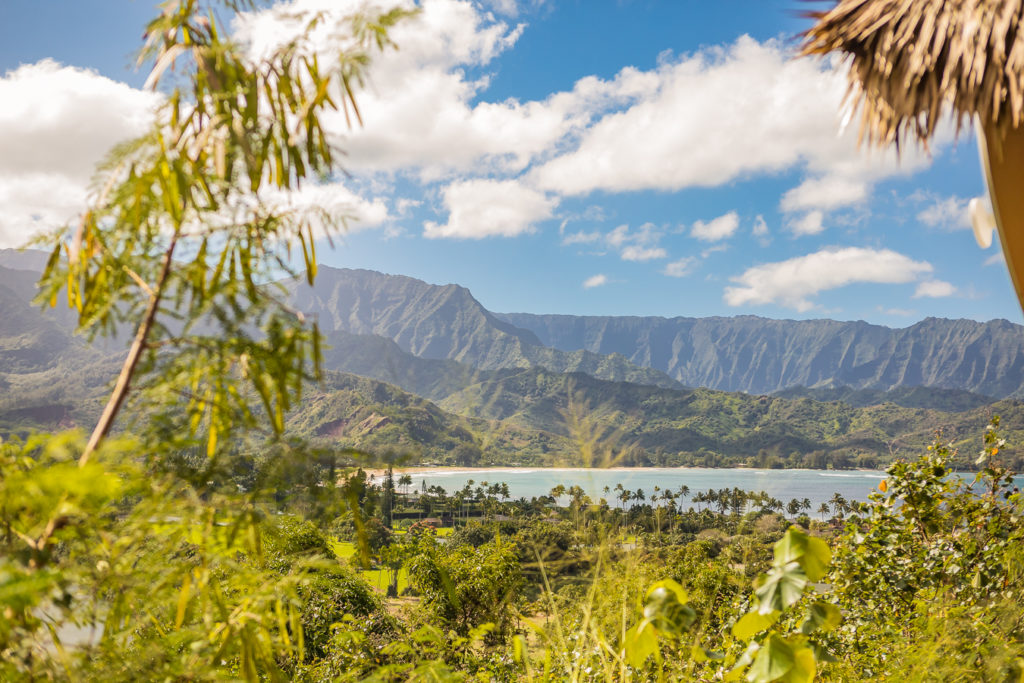 I would absolutely stay at both of these hotels again, and if I traveled to Maui or Kauai again these would be the places we stay.  I think I love the Hyatt Regency Maui, but I love exploring Kauai. You can't go wrong with either place!