My husband went to South Beach, Miami for his Bachelor Party and has been talking about it ever since, so 6 Years later we planned a trip back as a family to celebrate his 33rd Birthday.
This post won't be too much about things to do, but will have a few tips so don't click off now!
We really wanted a RELAXING vacation for once! Disney, Camping, work-trips are all really fun, but you often come home feeling like you need another vacation! All we wanted to do was eat delicious food and go to the beach/pool, and that's what we did!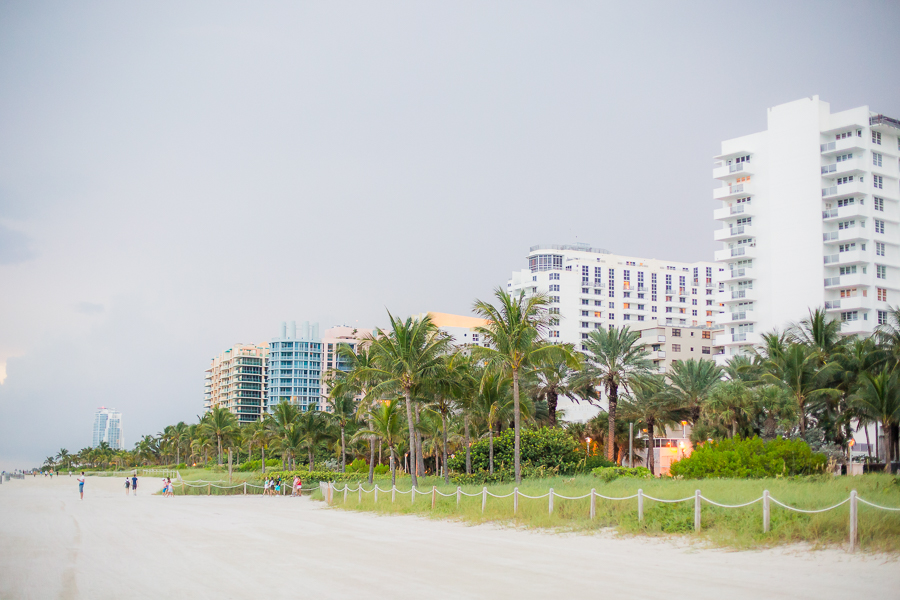 WHERE WE STAYED IN SOUTH BEACH, MIAMI
What I wanted in my South Beach Hotel
A Pool
Beach Access
Walking Distance to South Beach Restaurants
Square footage – this hotel has a kitchen, living room, and bedroom
King Bed – this wasn't always a given
Not to Go Broke
The hotel definitely has costs, like $40 a day Valet, which I wasn't planning to use, but with it raining and not being able to find another great option we did it. We stayed for 4 nights, which is longer than usual, so I wanted to pick a more budget option.
The Square footage was a big seller for me with a toddler that loves to run around. Most of the rooms I looked at were 200-300 Square feet. The hotel was a little dated, but I felt that it was clean and I am happy with my decision.
Alternative Hotels I Loved
These two were both a little further, and I knew we would be wanting to try a variety of really local foods, so our hotel had tons of quality options within walking distance and lots of square footage.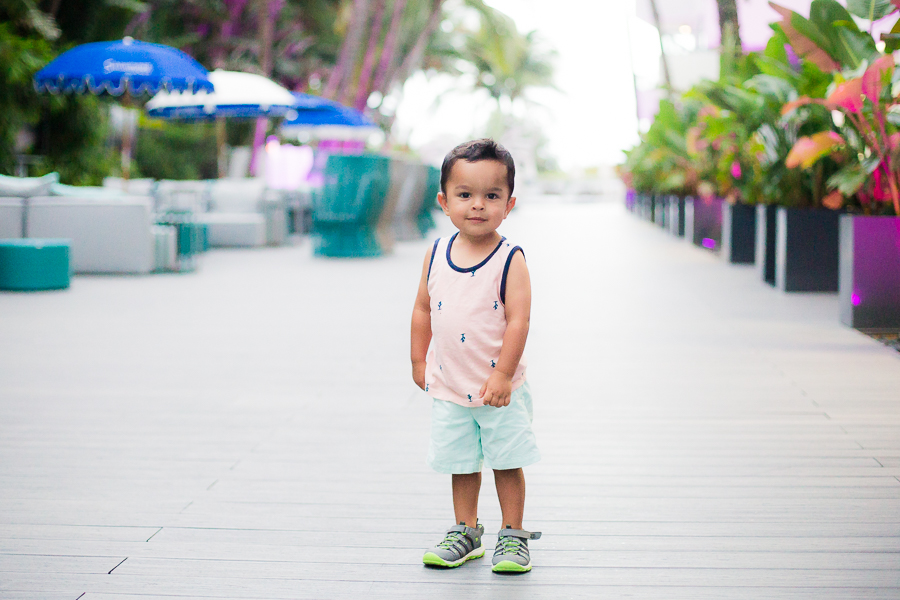 WHAT WE DID IN SOUTH BEACH, MIAMI
We woke-up walked somewhere local to eat lunch/breakfast, let the toddler nap, and got ready to go to the pool, then to the beach, then showered up for dinner, and back to bed.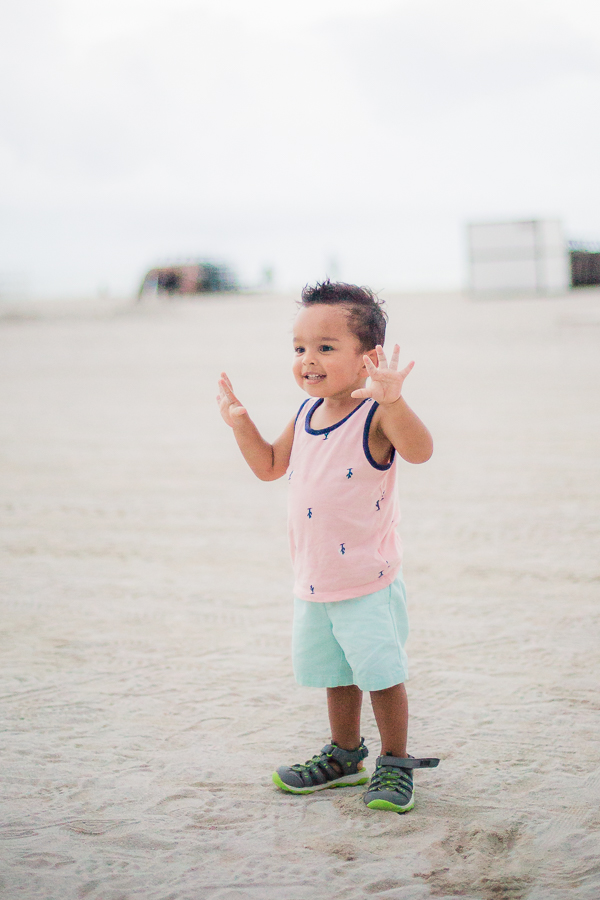 This was a relaxing combination for all of us!
There are tons of family friendly options of things to do, but I really tried hard not to over schedule us. One day we were going to go to Jungle Island, but it was pretty expensive and I wasn't wanting to spend very long there.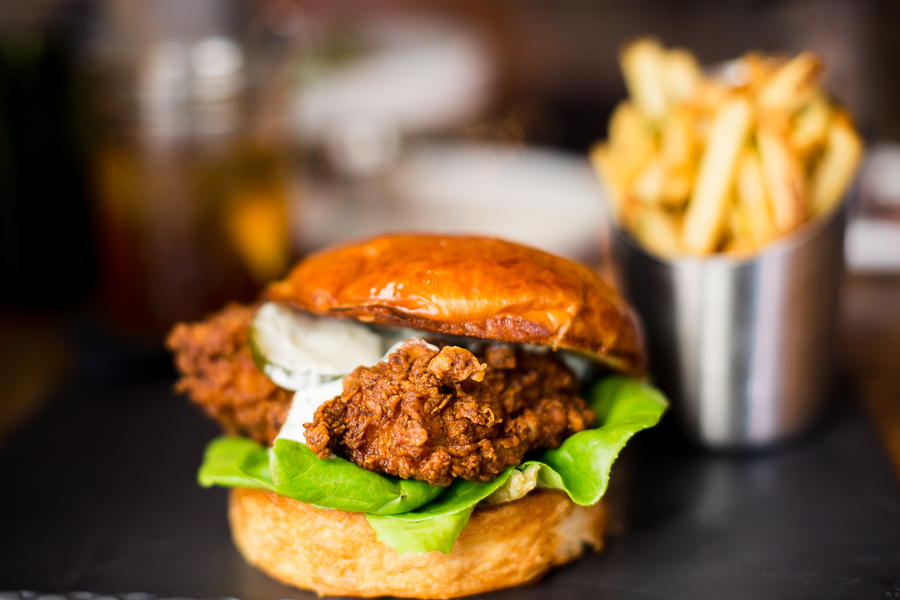 WHAT WE ATE IN SOUTH BEACH, MIAMI
My husband definitely came here for the FOOD!
BEST PLACE WE ATE IN SOUTH BEACH: CVI.CHE 105 ( Cheap Paid Parking Nearby if you don't want to walk)
MORNING LATTE AND PASTRIES: AROMA ESPRESSO BAR (Very close to Hotel) – Plus Guava Croissant
QUICK BITE ANYTIME: LA SANDWICHERIE (The Napoli and you can share it!)
CUBAN FOOD: BELLA CUBA
TACOS: HUAHUA's TAQUERIA (Cheap Parking Lot nearby if Don't want to Walk) – Elotes and Fried Chicken Taco
COYO TACO (A Drive in Wynwood) – Everything, but loved the Duck Confit
BRUNCH: Le Chick (In Wynwood)
COFFEE IN WYNWOOD: Panther (and go check out Wynwood walls)
PERUVIAN: CHALAN ON THE BEACH
WANT TO TRY NEXT TIME: TAQUIZA , BODEGA TAQUERIA Y TEQUILA, and Everything in Little Havana
PRO TIP: Walgreens right next to hotel where we stocked up on water and a few fresh snacks to keep in room for toddler
MY FEARS OF SOUTH BEACH
I was worried that South Beach, Miami would be a big party city, but I never felt uncomfortable or even saw an intoxicated person. We would stay in the room after dinner and no party music kept us awake. I did have to keep my son in the stroller when we were walking, because of all the cars passing by. Everyone was so sweet to my son at restaurants, and I saw lots of other families there too!