5 Amazing 
Christmas

 Photos Ideas to take of your Baby
1. Photo in front of the 
Christmas

 tree

With the right camera  (or maybe even with portrait modes on the phone) you can get nice blurred out lights if you put the tree in the distance. Or if the little one is close to the tree than you can get the branches and lights. Both are great parts of 

Christmas

!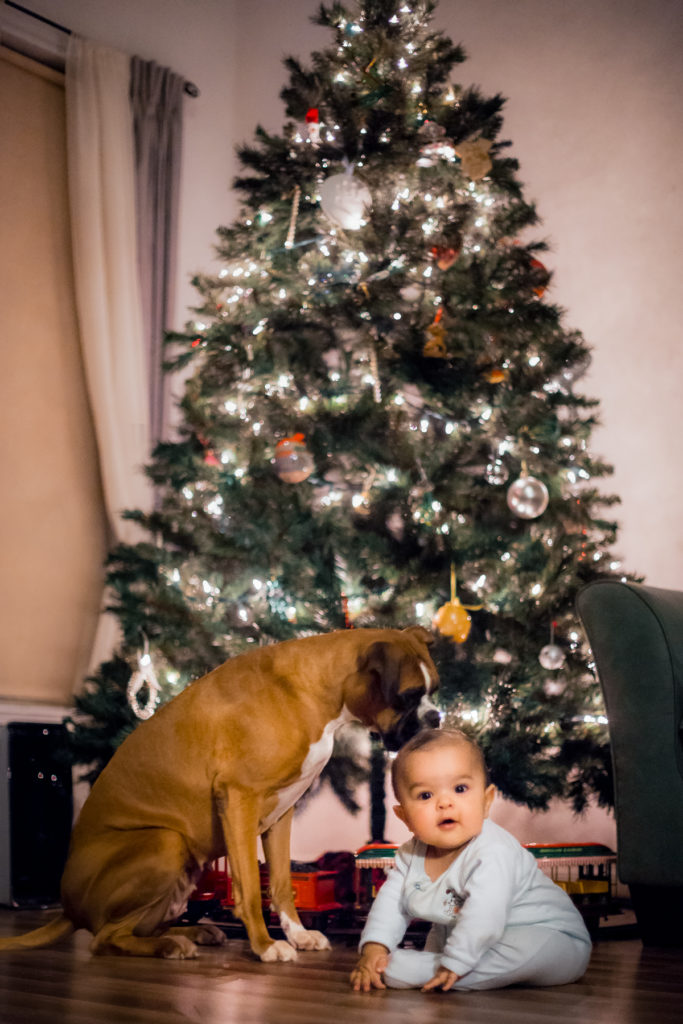 I tried to take one in front of the 
Christmas
 tree with the dog and the baby. It wasn't what I was hoping for, and I had to Photoshop two images together. A baby and dog are too hard to pose together perfectly!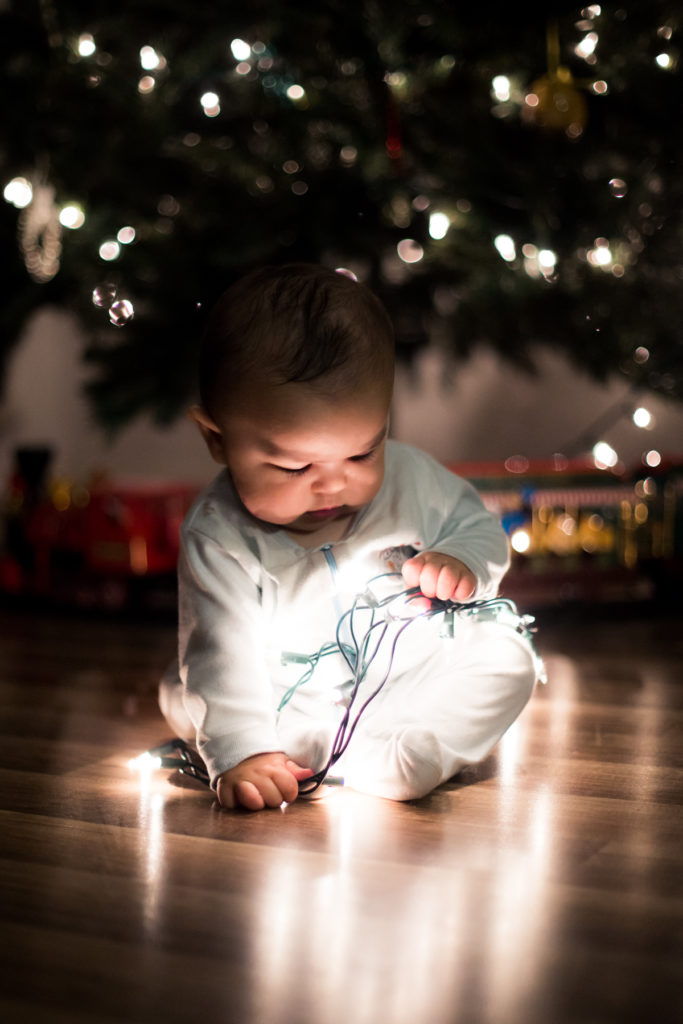 2. A photo with baby wrapped up in lights
This is a newer Pinterest shot idea, but I do think it is a good one. It shows some of the amazement when babies see those magical lights.  You just want it to be pretty dark in the house and turn on the 
Christmas
 lights. I think it looks great on wooden floors and a simple backdrop.
This is the Baby Santa Hat pictured here. 
We purchased the 6-24 month size even though he was only 5 months.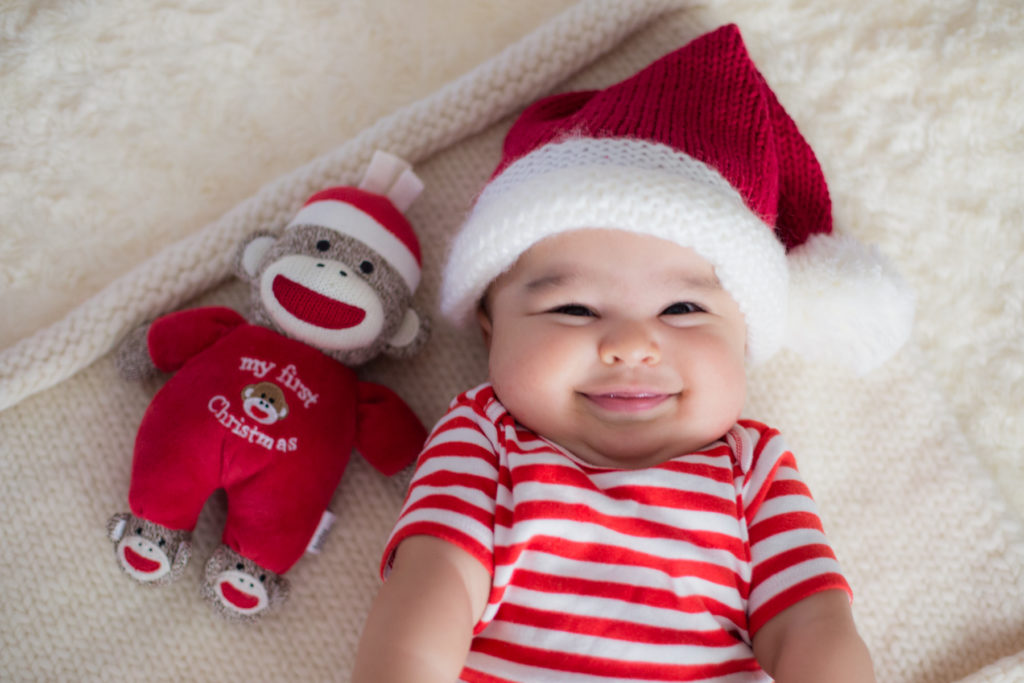 3. A photo with a Santa hat on
Santa's hat screams 
Christmas
, and no one looks cuter with it on than your little one! You don't even need much other decoration than the hat and everyone will know it's for 
Christmas
! We just put Leo in a red Primary.com onesie.
4. A photo on 
Christmas

 Day

It's fun remembering that this is your child on that magical 

Christmas

 day. There's something about knowing it was the official day and not just the month of December.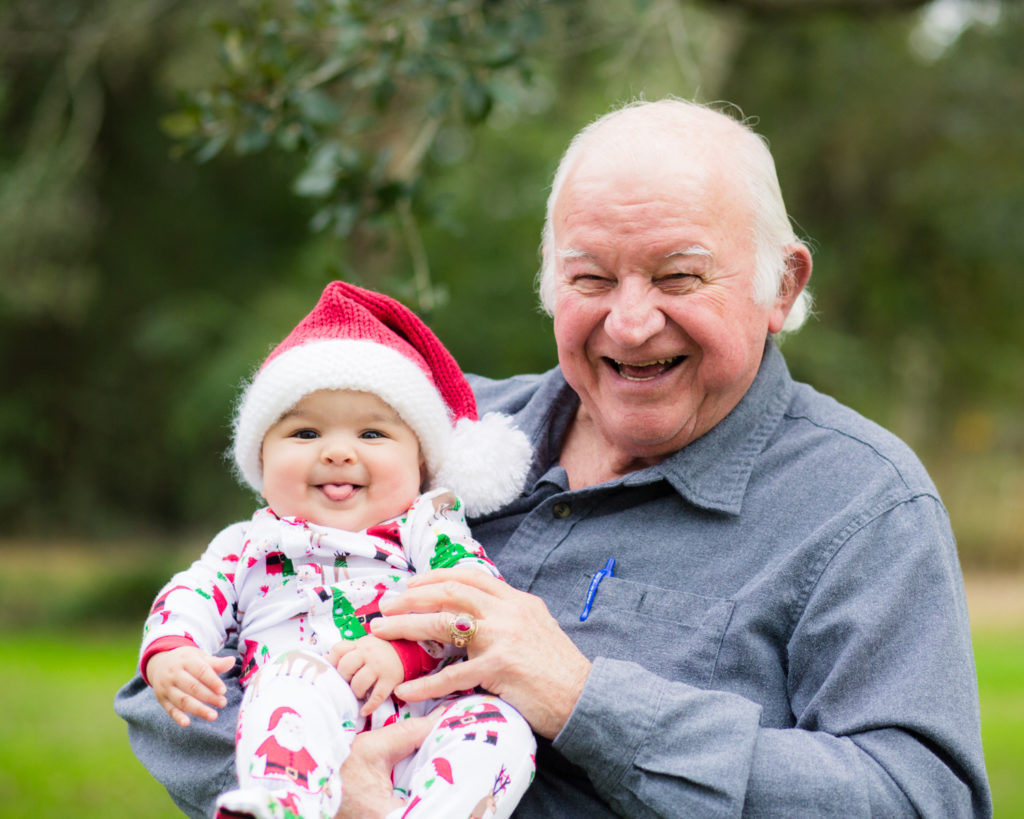 5. Photos with family
There's usually a lot of family around on the holidays, and while that is always hectic, it can be an amazing opportunity to take pictures of your baby with important family members when they are this small. You will be happy you have them later! This is my little one with his great grandfather, who my mother in law always said Leo looks like because they both always have a big smile on their face. ️
These were all taken when Leo was able to prop himself up, so that does help with most of these ideas. In the sitting pictures, my husband was nearby out of the camera frame since he still wasn't a strong sitter.