We recently photographed my son and his cousin before Halloween at a pumpkin patch, and they both wore black and white. Black and white works well for coordinating photos. It definitely provides a lot of contrast!
The buffalo plaid is so popular not, but if two kids wear it right next to each other, it can look a little busy in photos.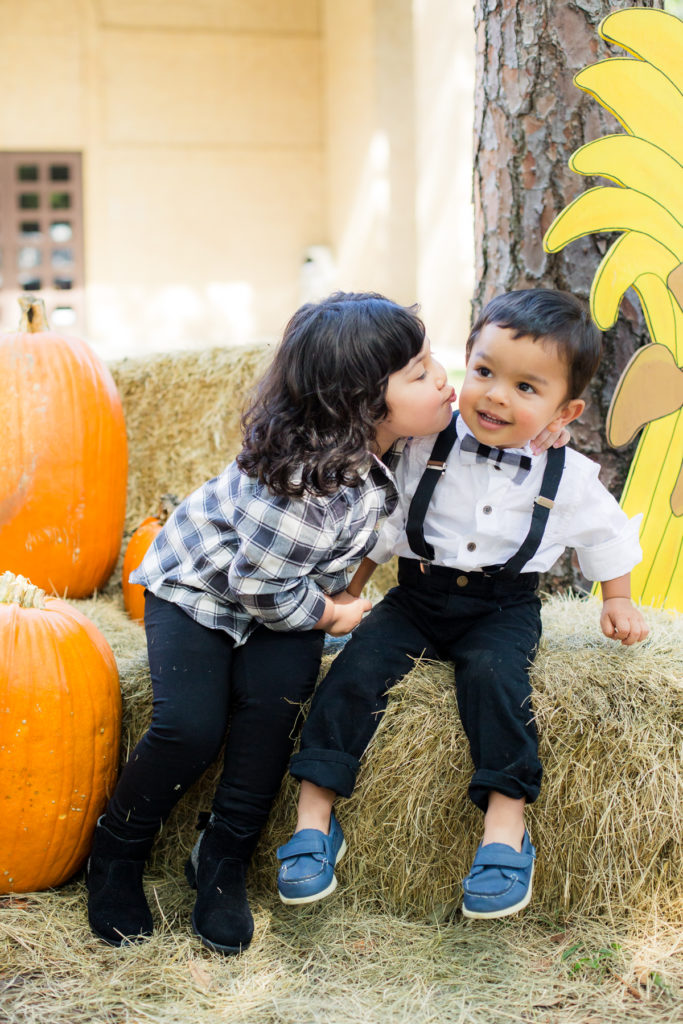 My son's cousin loves giving hugs and kisses, and my son isn't always so sure about it.
I love a toddler in suspenders!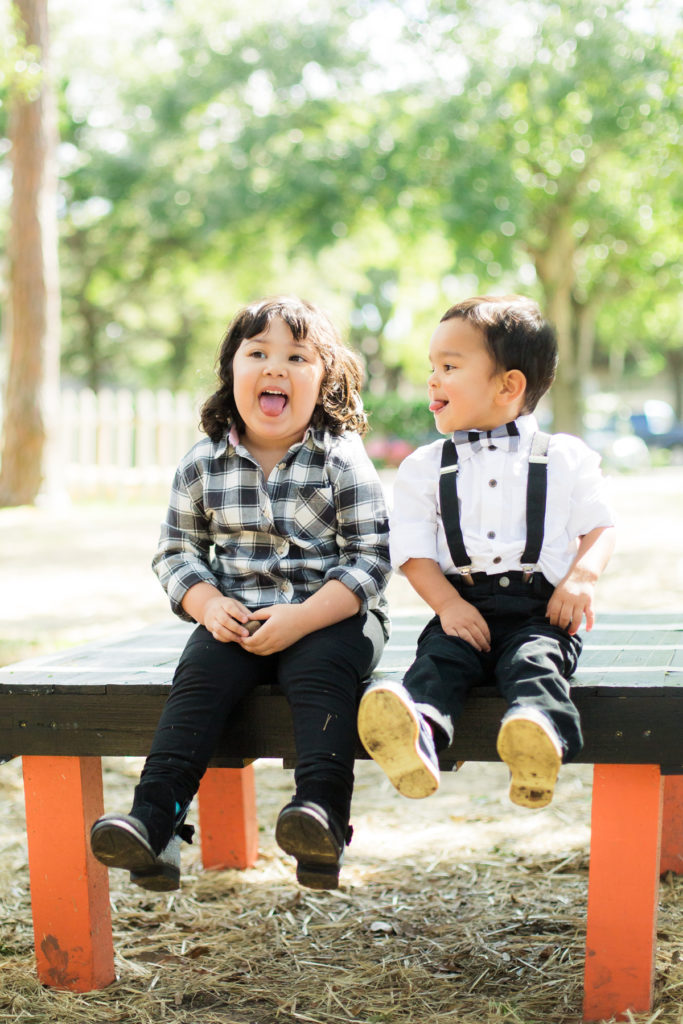 You have to let the kids finish with a silly face photo. They always love it!