Things to do in Oakland, CA with a Toddler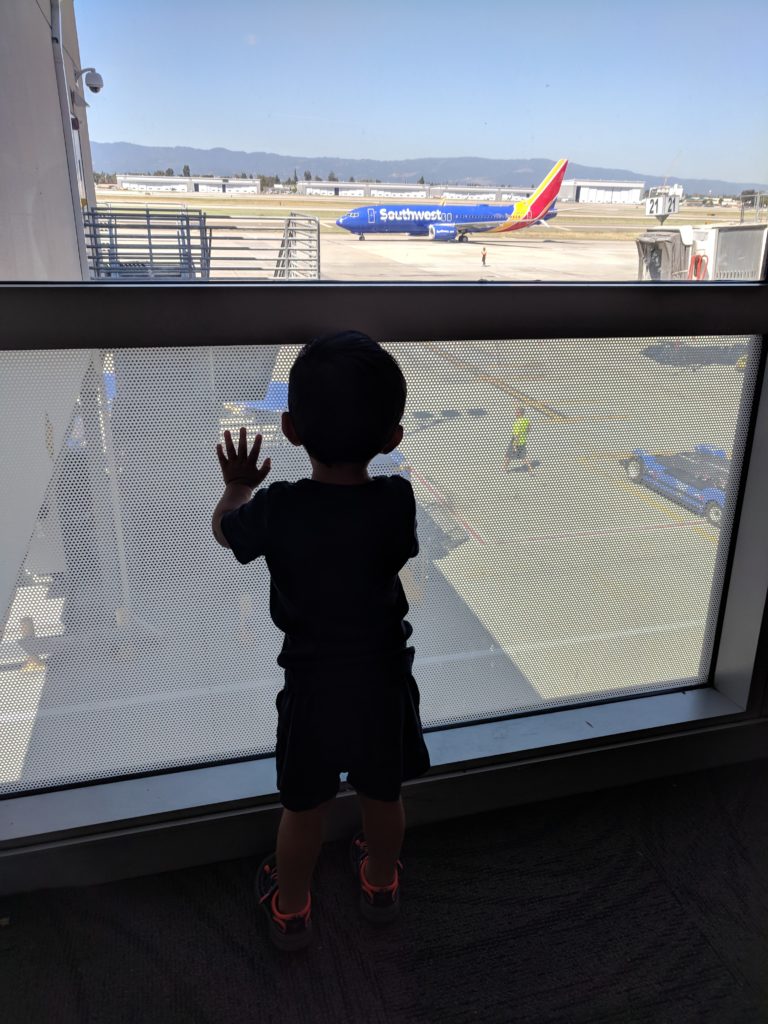 Lake Merritt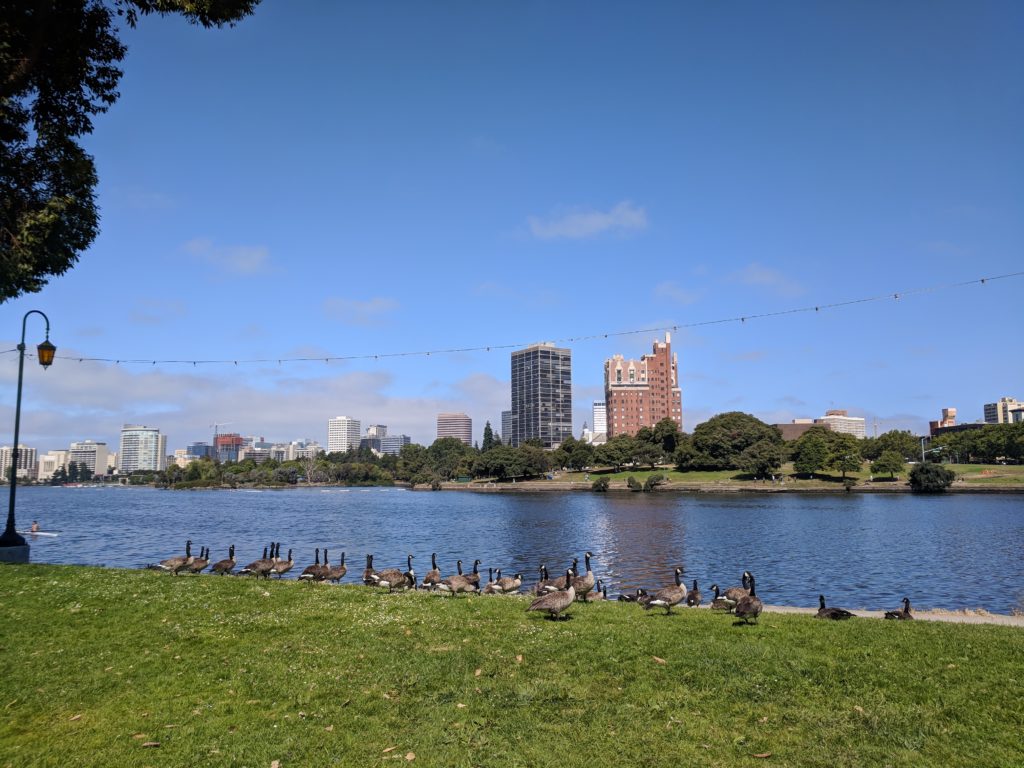 Lake Merritt in Oakland,CA is a great place for a toddler to run around and have enough room between the street and the Lake where you don't feel too stressed.
My son loved seeing the geese and all the dogs walking. On the weekends, there's also tons of stuff happening. We also walk over to Oaktown Spice to pick-up on some high quality spices before heading home.
After Lake Merritt fun, we left our car parked near Oaktown Spice shop and walked to Fairyland with our stroller, stopping for high quality coffee at Perch Coffee house. Bonus: Bonsai Garden is another great park to run around in.
Fairyland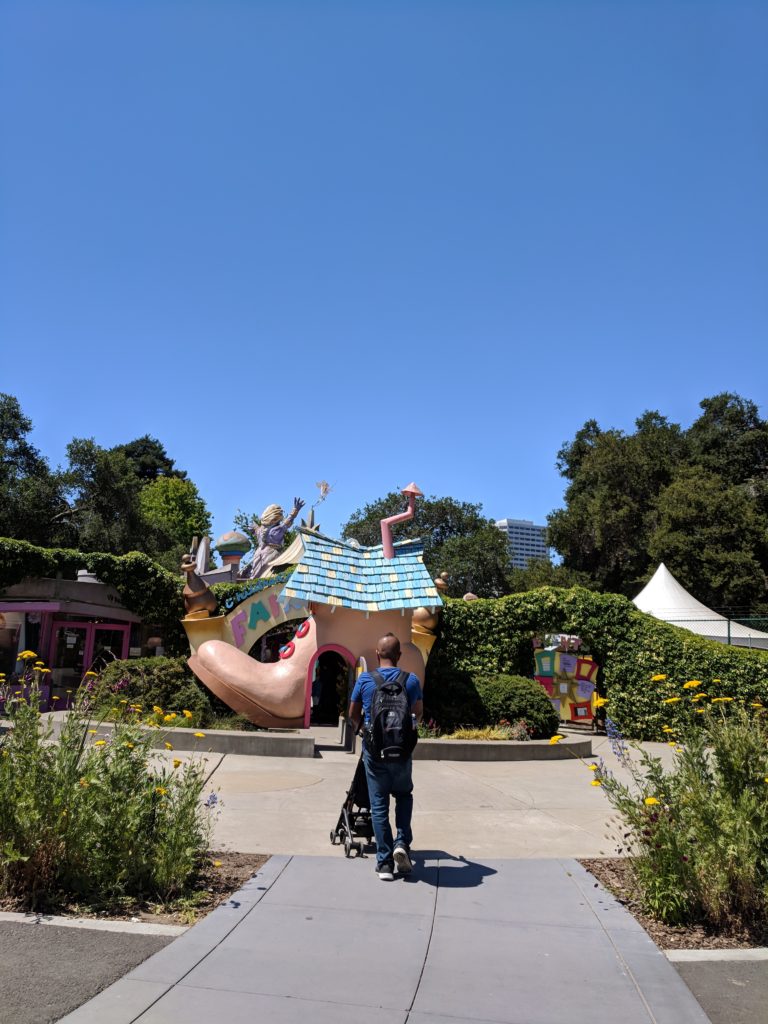 We had a great time visiting Fairyland, the inspiration for Walt Disney creating Disney World. This place was really made for little kids. They have some rides that only older kids could ride, but my almost two-year-old enjoyed going down slides, seeing animals, seeing real animals. There is a train, but we skipped it since the line was so long. We went on the Steam train at Tilden Farm the following day! Way better!
Tilden Farm & Steam Train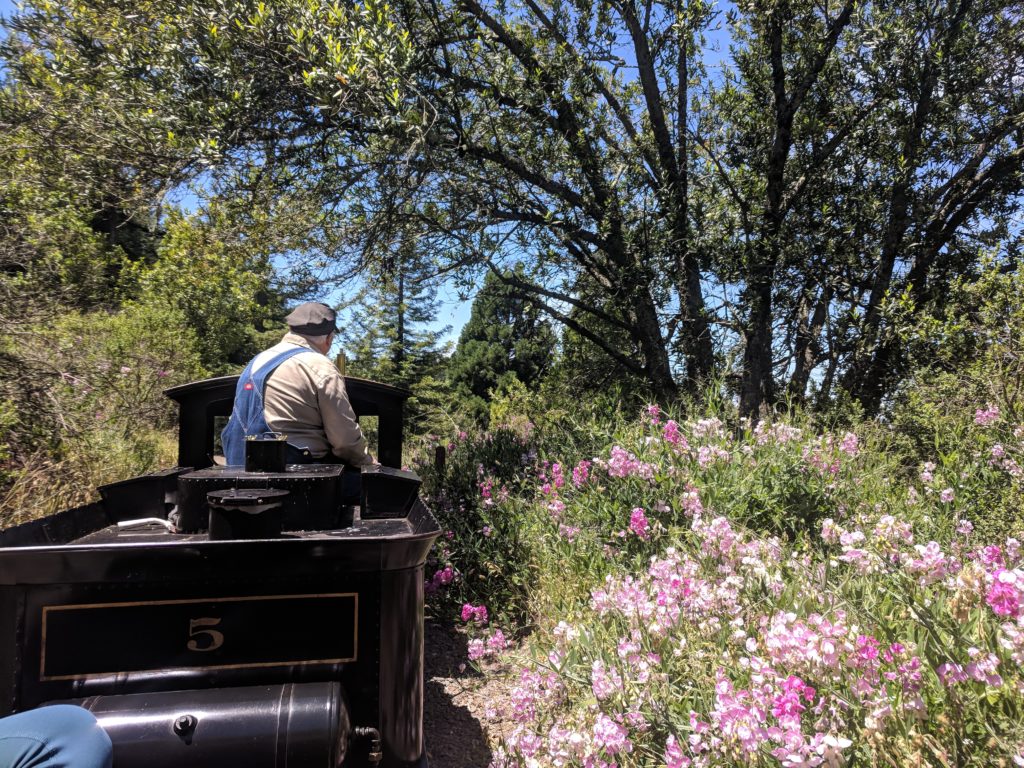 Tilden farm was the highlight of the activities for my son. He loves train, so he loved the Steam train. We rode it twice! The views were beautiful for the adults too. After the train rides, we drove to the farm to feed the cows.
Pro-tip: Bring your own lettuce or celery when visiting Tilden Farm
Leo loved feeding the cows! He still talks about it months later. We are from Texas, but this was his first time seeing a cow close up and feeding the cow. The farm was FREE and the steam train was super affordable. With it being California, I was surprised! We ran out of time to ride the carousel, but I heard we really missed out because it is so beautiful. We will have to ride it next time.
San Francisco Ferry
We rode the San Francisco Ferry from Jack London Square to San Francisco Ferry Building. There was a garage for free parking if you ride the Ferry. You walk over to the Ferry landing and wait for your Ferry. Then pay for a round trip (or one way) ticket on the boat. Bring a jacket for you and the little one as it is chilly and I wanted to be outside!
We enjoyed dinner reservations on the Bay and my toddler loved our view from the restaurant. We had 5PM Reservations at La Mar Cebicheria Peruana celebrating seeing our wonderful friends in the area. We walked through the Ferry Building right next to the Pier 1. That would be a great place to eat too even though it is busy, the food looked high quality.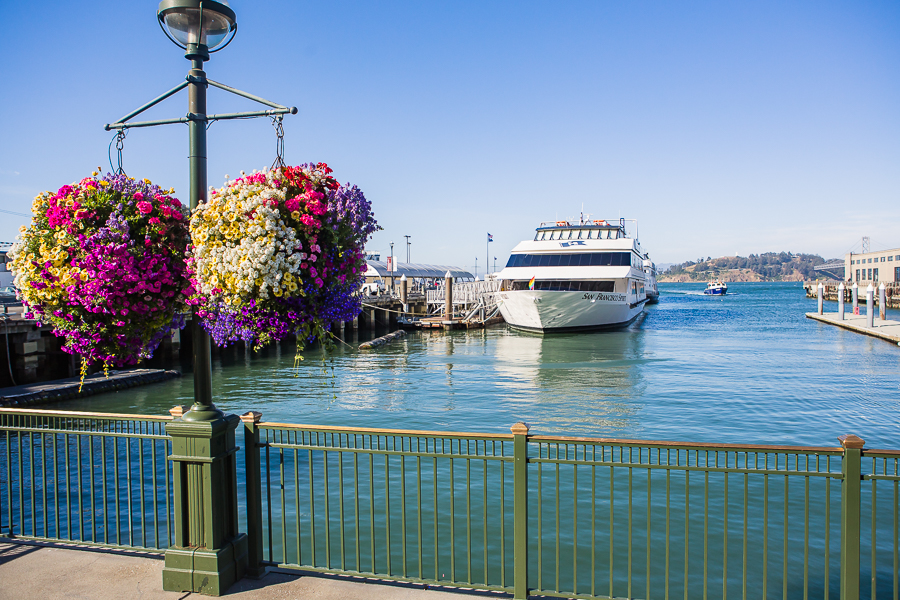 Our view on the Ferry back was pretty magical and my toddler loved it too!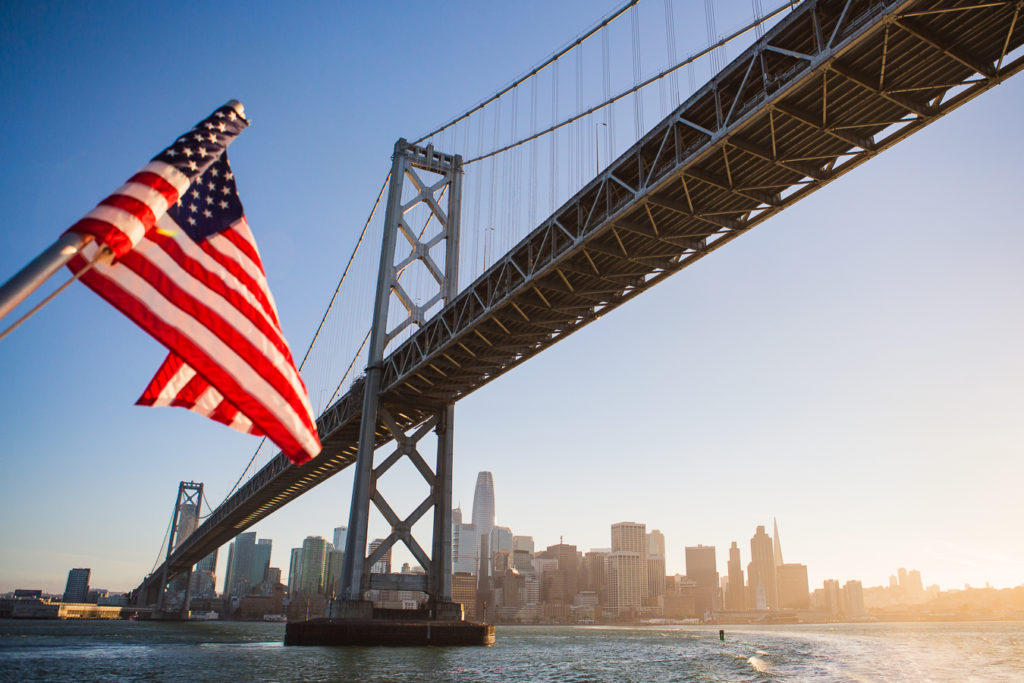 Jack London Square
Another great place we ate was Farmhouse Thai in Jack London Square. It was pricey but sooo amazing if you like Thai food. Jack London square has a lot to do too. If we had more time, I wanted to visit the USS Potomac since my little boy likes all things boats, trucks, planes. I also would love to stay at the Waterfront hotel near there.
Oakland Zoo, Fenton's Ice Cream.
These are a few great options that we weren't able to do. This is a great long list of all the options from another awesome Mom travel blog!
Hotel: Hyatt Place Emeryville/San Francisco – We stayed here because we had some credit card points and the Waterfront was unavailable. They had a great breakfast with lots of healthy options and the staff was super friendly. There's a mall walking distance as well as a lot of places around if you need to run to the store. My husband always runs to get us bottled water when we are on vacation. There was a fridge in the room as well.