Favorites Restaurants in Vegas! (Kid Friendly tips too!)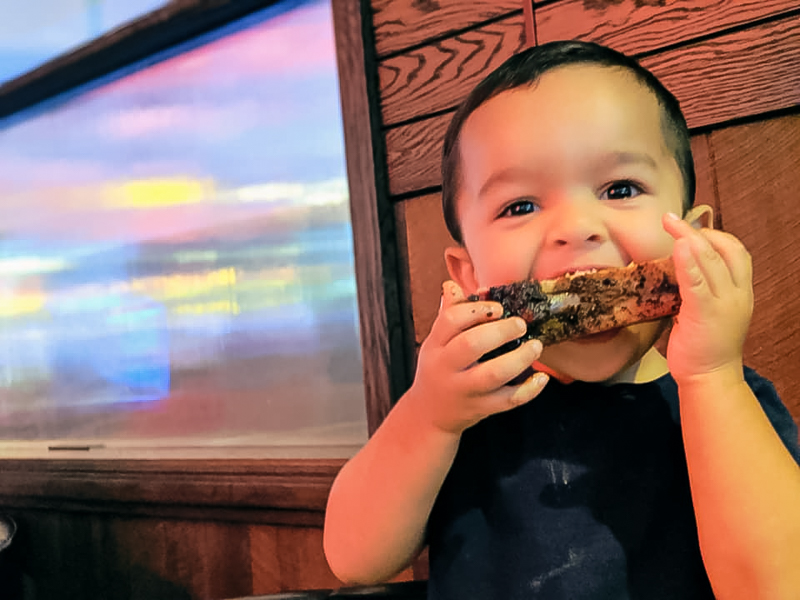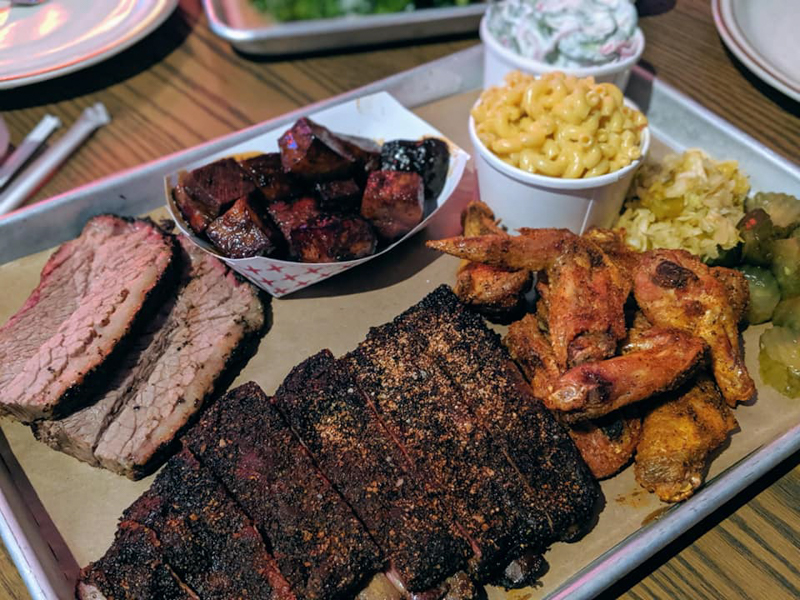 Mabel's BBQ –
Off Strip – We took an Uber there- So good. It is at the Palms Hotel. They have different styles of BBQ from all over the US.
Best Friends
Expensive but yummy and fun! This place is inside The Park Hotel and has a lot of delicious options, but it hard for my asian husband to pay $5 for a cup of rice when we ordered a ton of food already. That's Vegas for you though.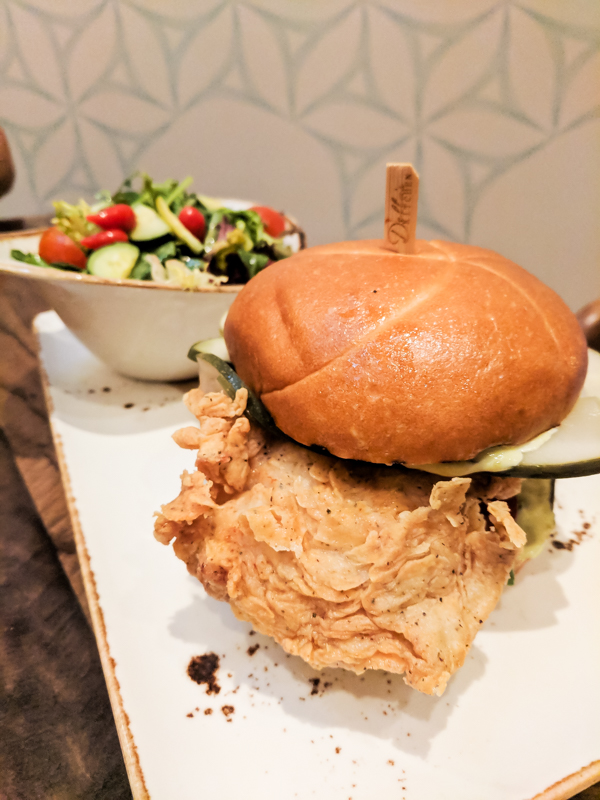 Della's
This place doesn't feel super kid friendly, but it is not as busy and the food is delicious. Our son ate hummus and juice. The area around it is pretty calm since it is where Mandalay Bay meets the Delano. It is near the free tram from the Mandalay Bay to the Excalibur though.
Diablo Cantina
I usually steer clear of Mexican food outside of Texas, California, and Mexico, but this place was a good sit down option especially if you are going to the Titanic Exhibit or anything at the Luxor.
Wolf Gang Puck
Got a pizza and kids meal to go at MGM Grand.
CPK – California Pizza Kitchen Las Vegas
California Pizza Kitchen was a decent quick option for us after going to the Siegfried and Roy Tiger and Dolphin Exhibit at the Mirage Hotel. We even went back to the exhibit after lunch.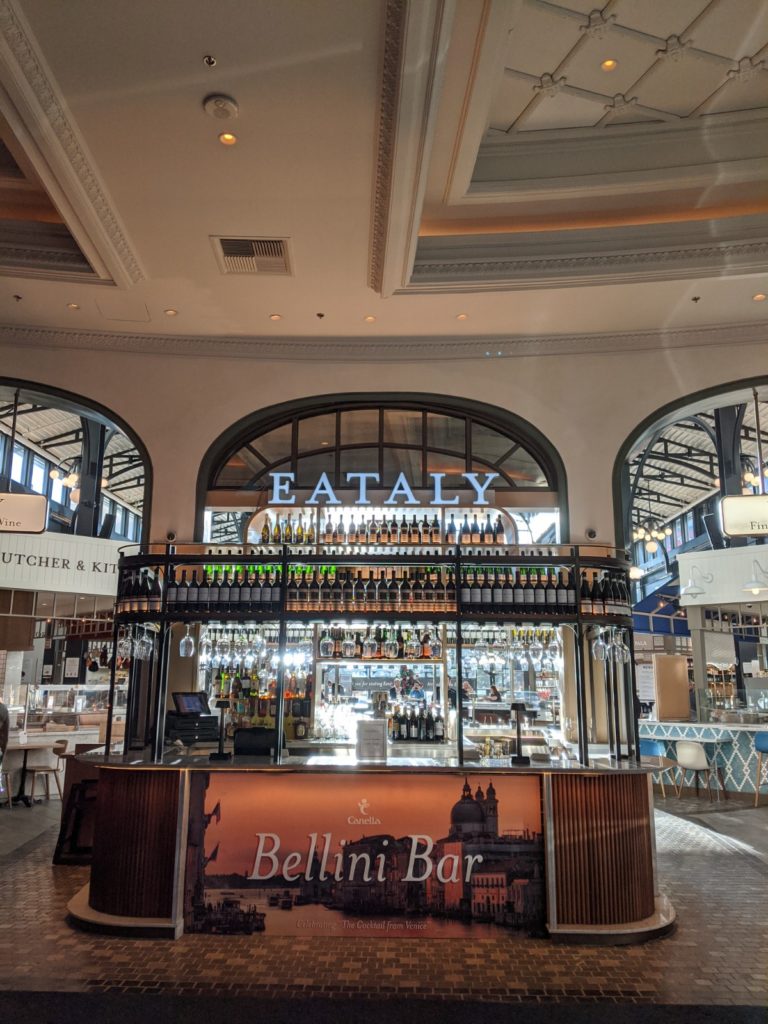 Eataly
Fun atmosphere and lots of options, but I've had better Italian food. I actually loved this for a quick breakfast option – quality coffee, breakfast sandwich, and yummy pastries! This is at the front of The Park Hotel.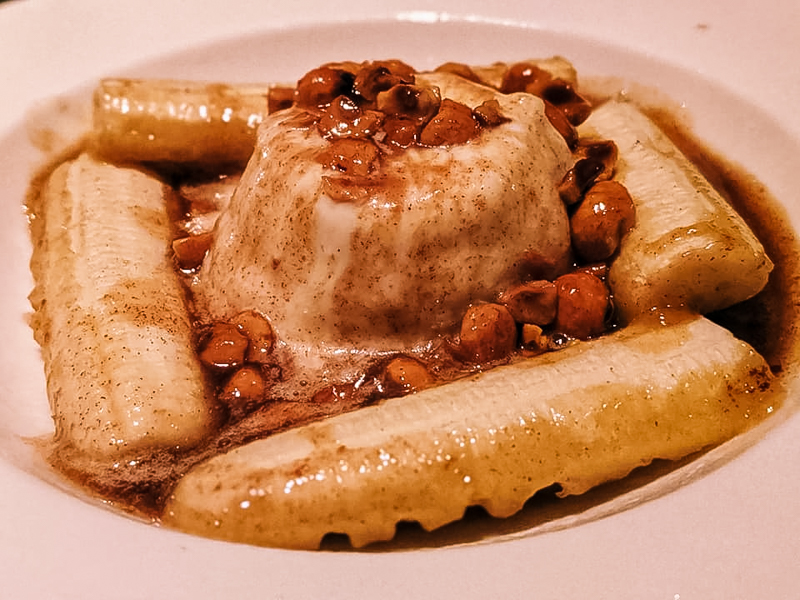 Sara's
Hidden inside The Palms (Mabel's BBQ) – This is an upscale super delicious fine dining restaurant. You will want this to be a kid-free date night!
Momofuku
An upscale Asian dining experience where everything we ordered tasted good. I went for my 30th Birthday lunch, and loved it!
Hash House A Go Go

Overhyped with a long wait. I didn't think it was all that. Maybe if you have a hangover and need a big breakfast with lots of grease to soak up the alcohol.
Mon Ami Gabi
A pretty restaurant at The Paris with climate controlled outdoor seating, but the big draw is the view of the Bellagio fountains, not the quality food.
Best Fast Food ( All at The Cosmopolitan Food Court)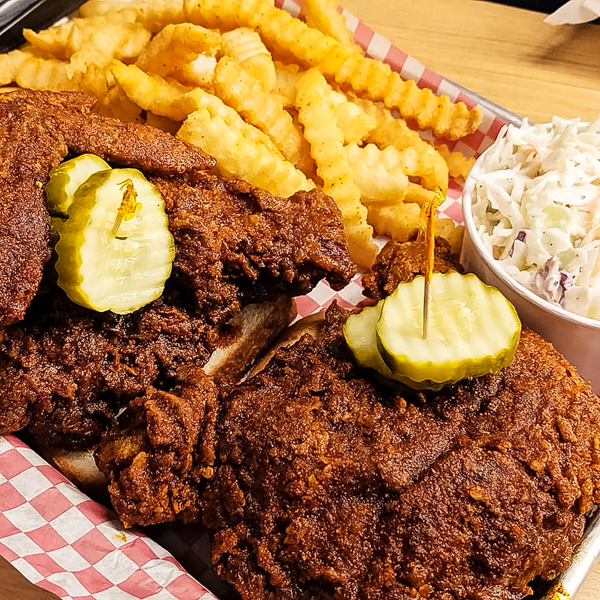 Hattie B's Chicken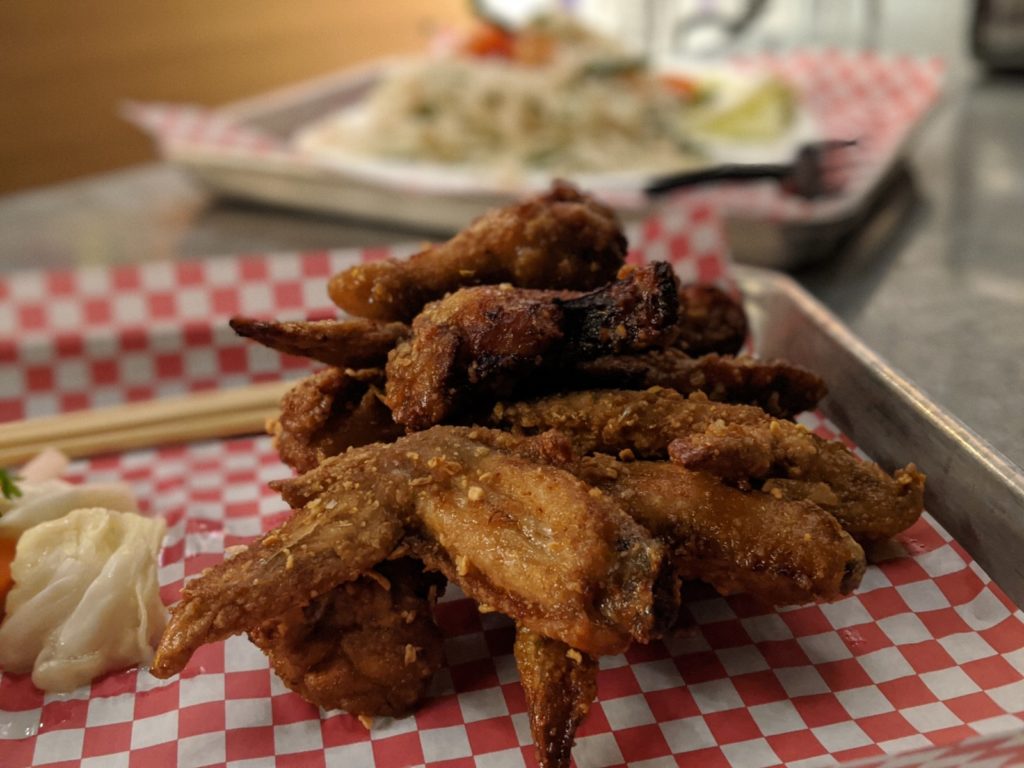 Pok Pok Wings
Egg Slut
Line is not worth it in the morning though – I've got things to do!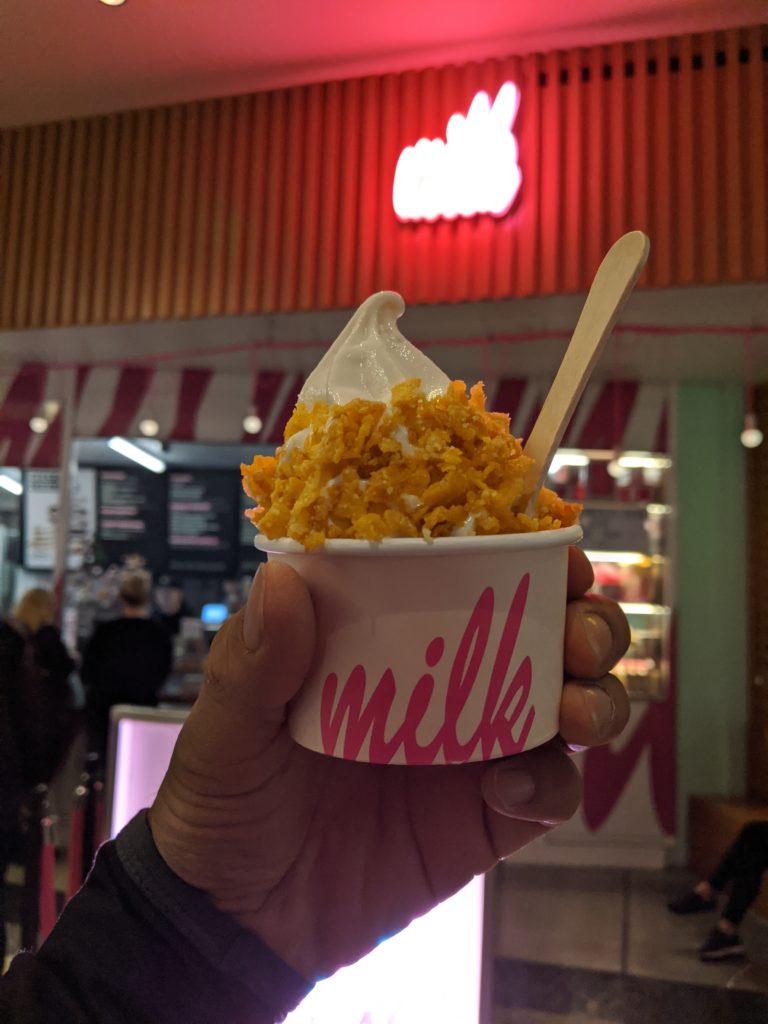 Milk
The Birthday Cake and frozen yogurt are delicious!