I was just 6 weeks pregnant when I went to Disney World.  I was starting to have the first Trimester nausea set in, and I hadn't told anyone I was pregnant yet except my husband.
I wanted to make sure to get a photo in front of the castle to celebrate the occasion.  I loved the "This is our happily ever after" phrase at Disney World.
We went back to Disney World with our 6 month old Baby.  You can check out some tips on Going to Disney World with a Baby here.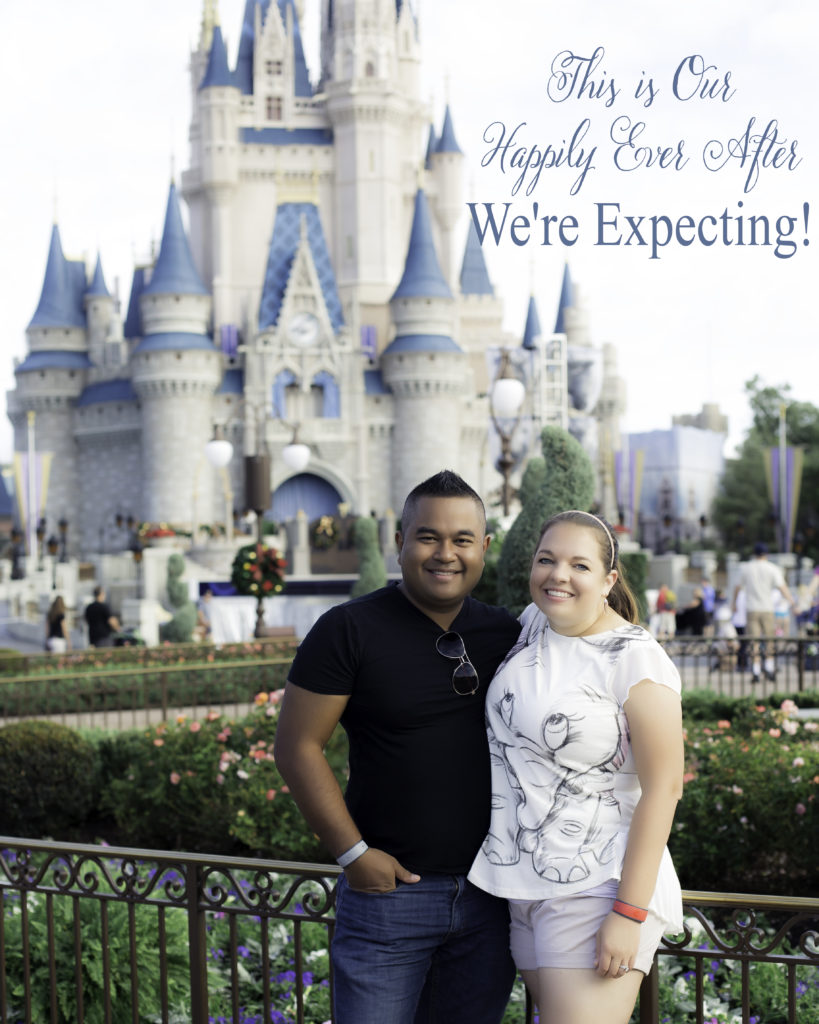 Tips on Announcing!
Take a nice photo in front of the Castle!
Try to minimize people in the background, pick a time when lighting is flattering like in the morning or before sunset!
Have him put his hand on your belly and your hand on top of his!
I didn't do this because my Mom was taking the picture and I hadn't told her yet. 🙂
Scream with excitement!
I love emotions in photos and jumping or opening your mouth with excitement conveys something big!
Use a prop – like Mickey Ears!
Have Mickey ears that Say "Baby L" or something like that. Or hold your ultrasound with the castle blurred out in the background! You will love all of it!