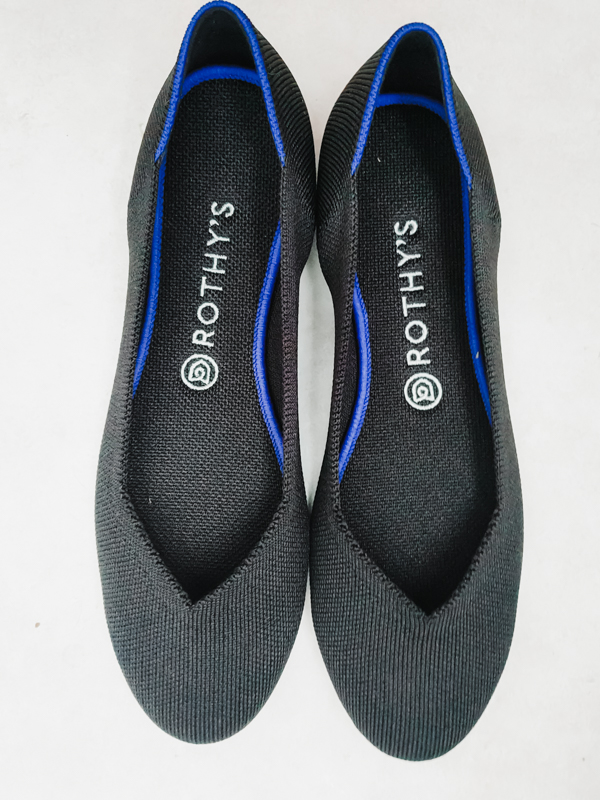 These shoes are expensive, but I have wide feet and work on my feet all day photographing Weddings. I need shoes that look appropriate and formal and don't give me blisters. These have been amazing and I recommend them to everyone! They are the only pair of work shoes I own!
ROTHY'S – The Best Women's Work Shoes!
I wish I could afford every color, but black goes with everything!
I do NOT get any commission off of this post. I am just trying to help my fellow women avoid those throbbing feet! I have been there done that, and am so happy I gave these shoes a shot!