I've been waiting for the pumpkin patch by our house to put out their annual pumpkins, because I love taking Fall Photos in the pumpkin patch.
5 TIPS ON TAKING THE BEST FALL PHOTOS OF KIDS IN THE PUMPKIN PATCH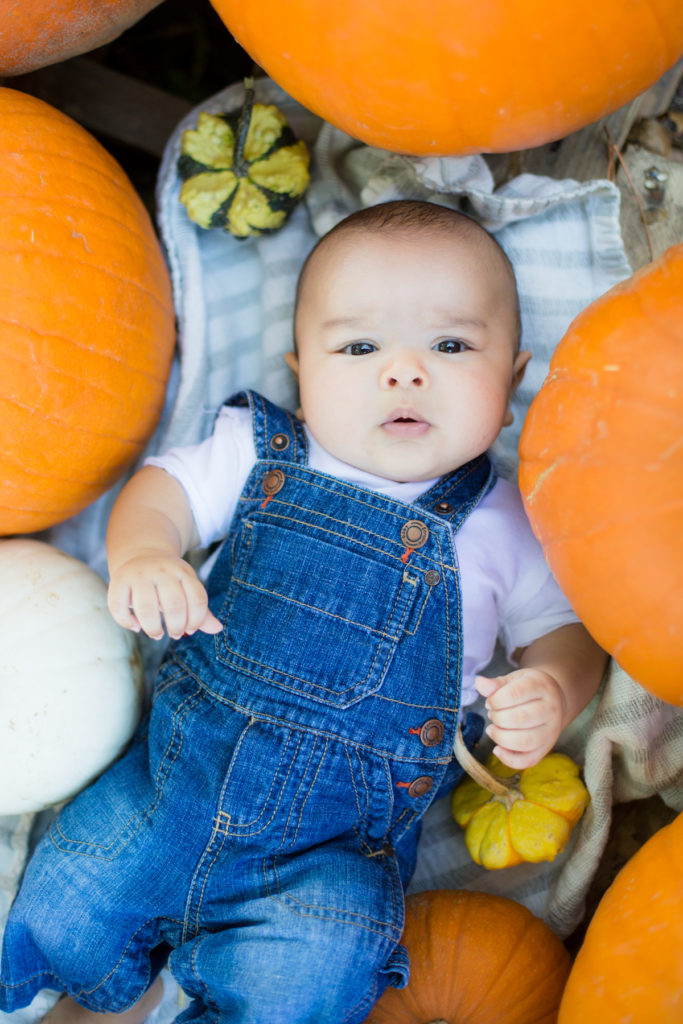 1. Outfit –
This is a little obvious but maybe worth mentioning. I think my favorite attire is just the fall attire. Another option is Halloween costume which is what I did. I actually think I like the more stylish fall outfits better though. Our first year in the pumpkin patch, we dressed our little Leo in overalls like a little farmer. Being from Texas, I have made him look as country as possible. He might give me a hard time about that later. This year I dressed him as a pumpkin.

2. Lighting –
I am writing this with non-professional photographer moms in mind. I'm assuming you are taking pictures on your cell phone or with just a quality dslr on automatic settings. I recommend going in the morning or in the last hour before sunset. You want to find places in the shade to take the photo without spots of sunlight coming through trees making the ground too bright. You don't want to put the kids looking into bright sunlight. You can put the sun behind the kids for backlight, and that can work well depending on your camera and the location.
3. Background-
Try to simplify the background. Just have only pumpkins in the picture or try out a backdrop they've set up already at the pumpkin patch.
4. Get low –
It is great to squat down on the kids level. If not, you can have them look up at you, but sometimes looking at the sky can be too bright.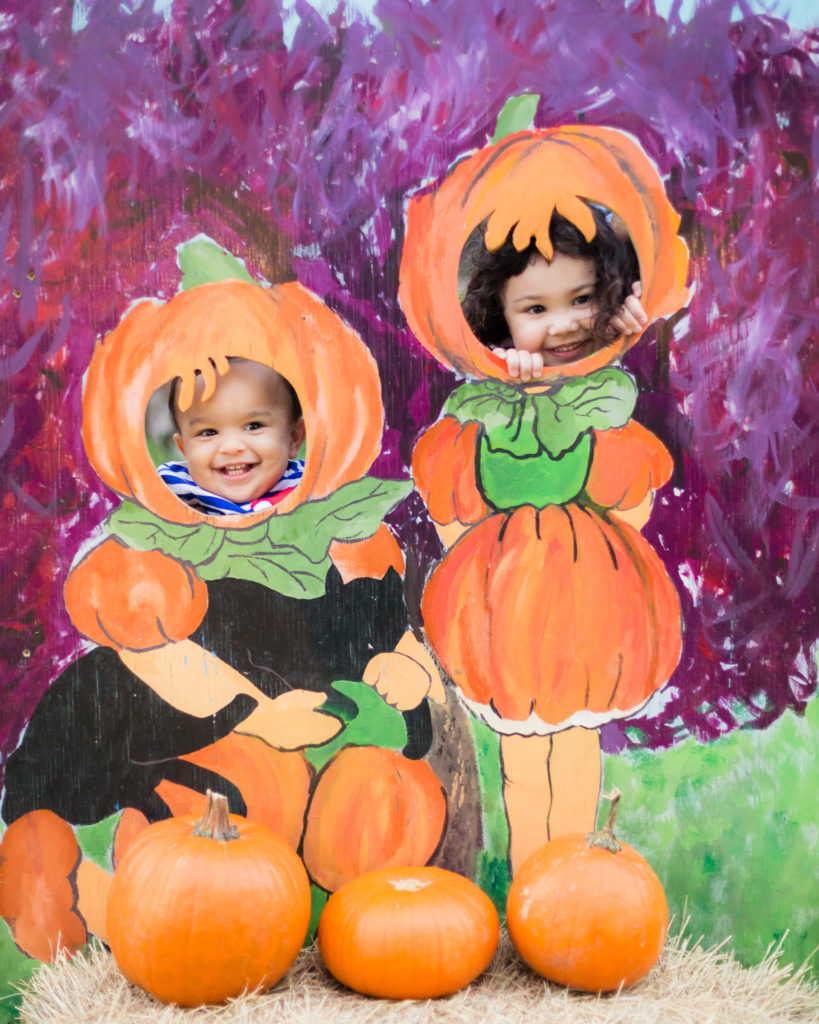 5. Actions-
Young children don't respond very well to being told to smile or being yelled at to smile. Trust me, that is more common than you'd think. It all depends on the age, but this year Leo is running around like crazy but if made a little spot for him to sit, sat him down and gave him a small pumpkin just his size. He had never seen a pumpkin before so he sat much longer than he normally would. When we moved I would encourage him to touch a pumpkin. When his older cousin was with us, we asked if she could find the green pumpkin and things like that to keep them interested and looking at you. You can also say things like you sit here and I'm going to give you a very special pumpkin. You can get creative here, but trying to find ways to make it natural always helps. Try to think what would Disney do?