If you want to take a photo of your baby on Valentine's Day. I love the easy kisses photo! Just grab some red lipstick, and give the baby lots of kisses all over. Then put your baby in front of a simple background with enough natural light (doesn't need to be direct harsh sun! The hour before sunset is a great time to find soft light!)
And then you have a great picture to post online for Valentine's Day with your brand new Valentine!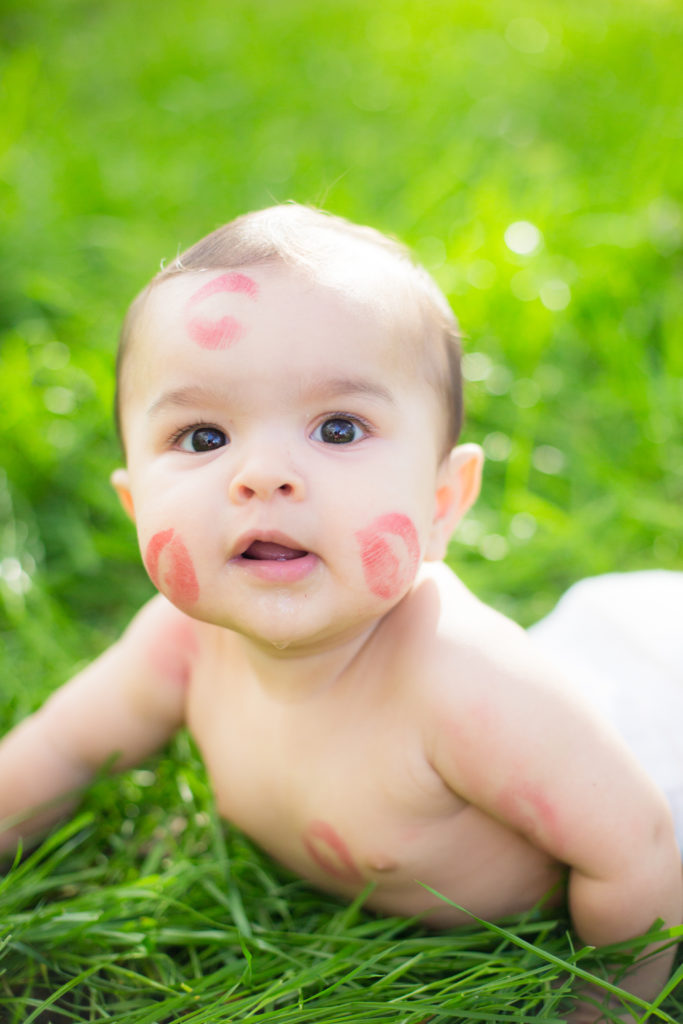 Easy peazy and oh so cute!