Best Getaway from Houston during COVID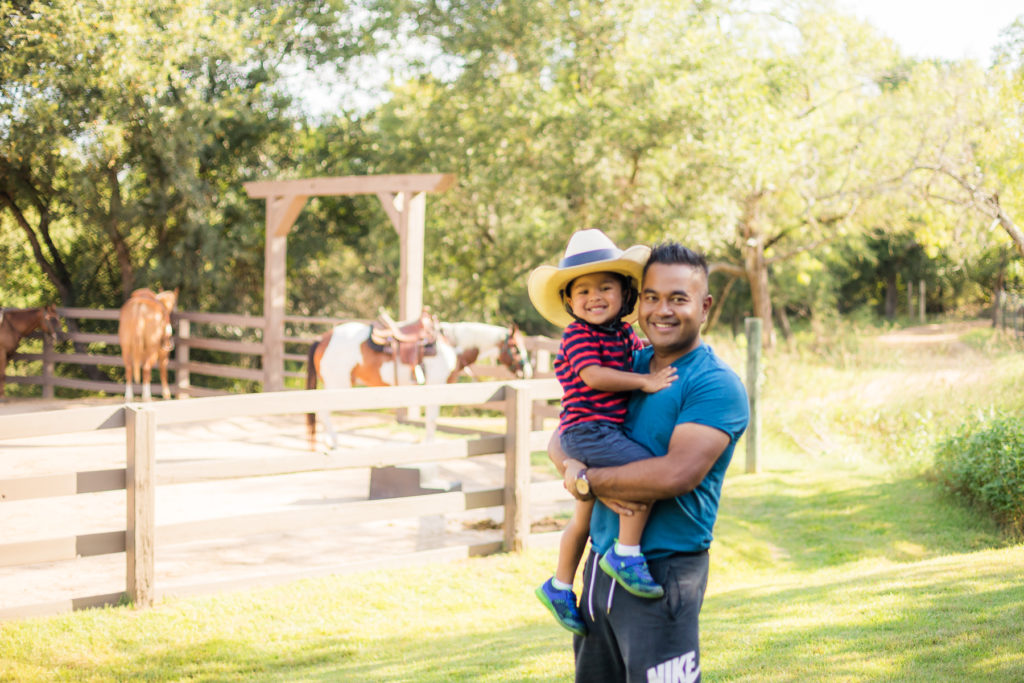 Hyatt Lost Pines Resort & Hotel
We traveled two hours from Houston to stay in Bastrop, TX at Hyatt Lost Pines.  I looked at a lot of Air B&Bs and cottages, and nothing jumped out at me. I didn't want to just move houses where I would be paying to cook and clean. We settled on Lost Pines for a few reasons:
Reasons we loved Hyatt Lost Pines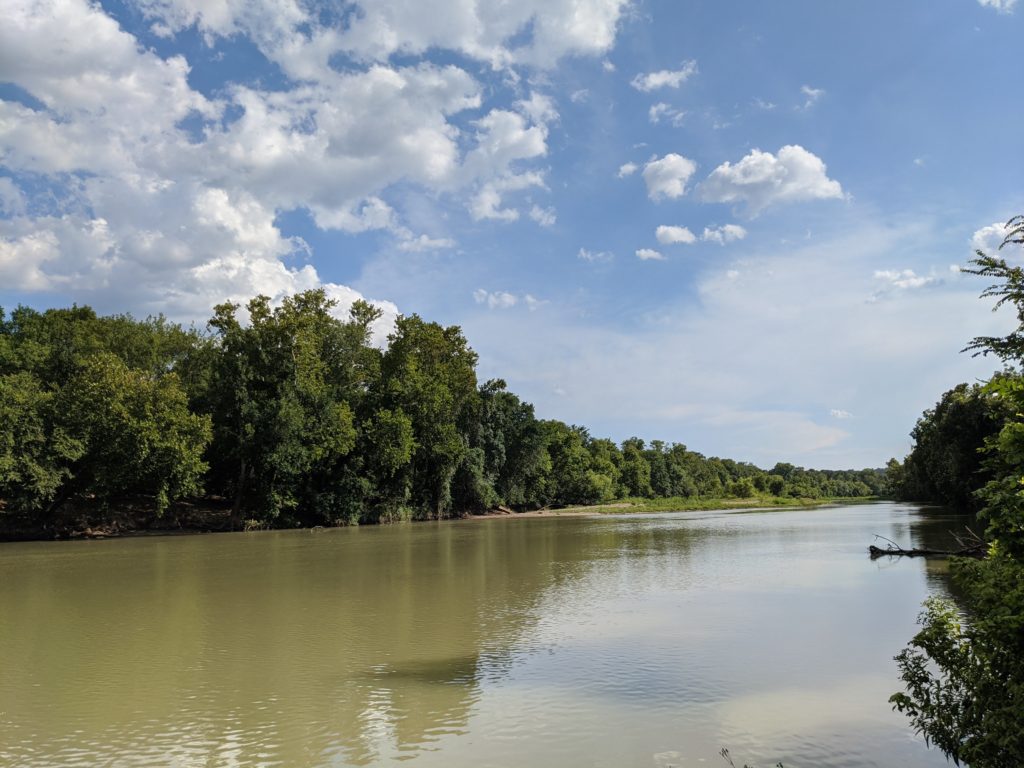 405 Acres of Outdoor Spaces
In a time of COVID, I wanted plenty of outdoor options!  They have free sanitized bike rentals for the entire family, including training wheels and helmets (even some with the baby seats). They have Kayaks. There is a State Park right next to the Resort with Zip Lining and hikes, and the Colorado river!
Horseback Riding on site
I showed my 3 year old son the preview video of the hotel, and as soon as he saw the horses he said he wanted to ride one.  We booked a pony ride.  The rides are 15-20 minutes, and he was able to ride a horse. They even have these adorable cowboy horse riding helmets.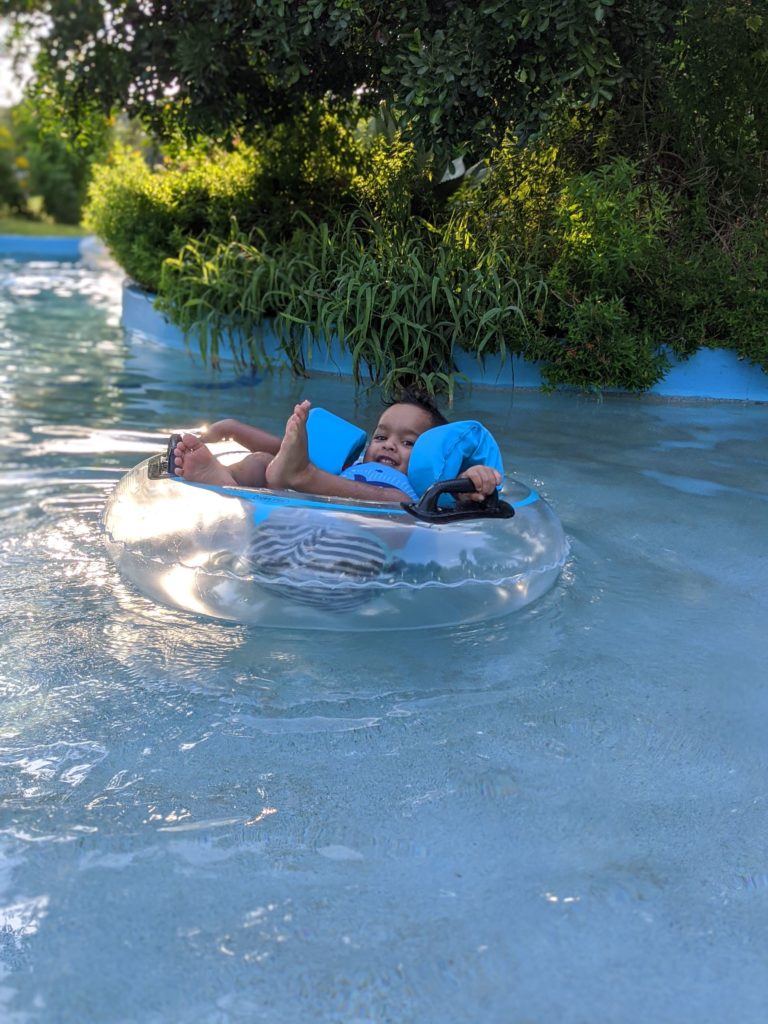 Lazy River
Two words- Lazy. River.  They have a splash pad, slide, shallow pool, BEACH, lazy river, pool side outdoor restaurant, and swim-up bar.  There is plenty of room to spread out.  You can pick chairs outdoors, far away from other people.
In-Room Fridge & Table
We brought a ice chest packed with food, plastic plates, silver ware, cutting board, dish soap, etc. We ate a lot of food in our room to avoid too much exposure.  We did get a lot of take-out on this trip, and the room had a table for 4 in the room which was really convenient for post-covid life.  It might be helpful to bring your own trash bags since you might want to avoid too much house keeping.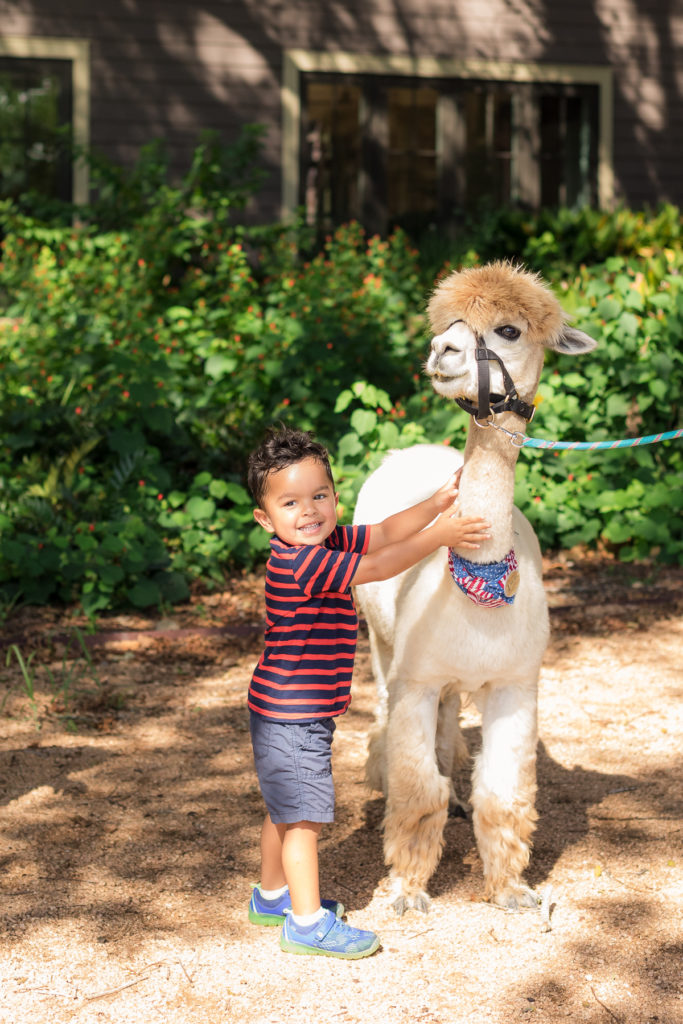 Daily Petting Zoo Activities
There is an activity everyday where kids can pet goats, Alpacas, or even Longhorns.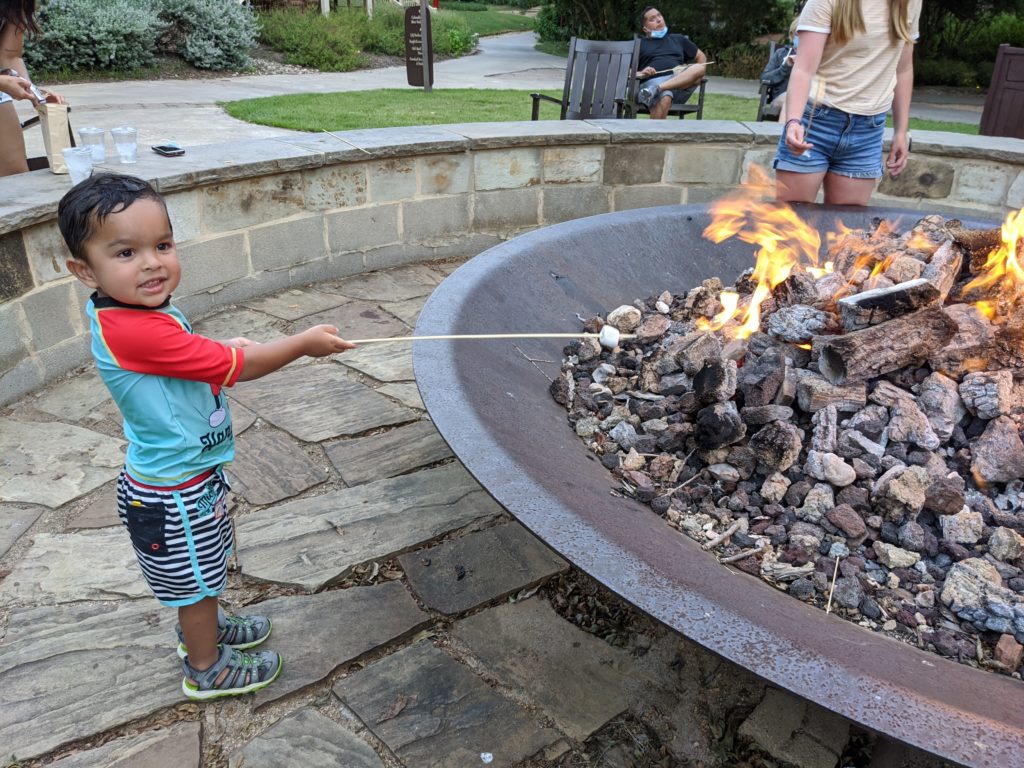 Nightly S'mores & Movies on the Lawn
Hyatt Lost Pines was extremely family friendly. They had little bags available for each person to roast s'mores in their giant fire.
Booking Hyatt Lost Pines with Credit Card Points
Staying at this hotel was even more appealing because I had the points available to book it, and Hyatt was offering a 10 percent return on points when you book by a certain date (Opt in offer). I transferred 60,000 points from my Chase Ultimate Rewards to my World of Hyatt Account and booked the hotel through that account.  The hotel was 20,000 points a night, and I booked for 3 nights for 60,000 points. After the stay, I was refunded 9,000 points back into my World of Hyatt Account. Because I booked this on points, I did not have to pay the $39/night resort fee or the $15/night parking fee. The hotel often runs over $300 per night on weekends.  I saved over $1,000 on this getaway by booking on points, and we only spent money on the take-out food and horse back riding for my son!
Nearby Bastrop Dining Options
The Dining Options on site did not get the best ratings, so my husband went and picked up take-out most evenings. Everything we had was good!
Paw Paws Catfish House
This place was high quality, small business for an affordable price! We got takeout from here. We actually picked up togo from here twice.


Ma'Coco
This is a delicious Mexican Restaraunt inside a Co-Op. We dined in here as no one else was there when we arrived, but it did fill up as we ate. We still felt safe.  This was our first time having a waitress since Covid started, and it felt so nice.
Kyoto Sushi
We had take-out from here, and it was good asian food.  It wasn't anything the best I ever had, but it was a good change.


Black's BBQ
This is known as one of the best BBQ restaurants in Texas.  We drove an hour to Black's to try out their BBQ.  We ended up dining in because we were in a huge room with no people around and we wiped down with Lysol wipes first.