We just returned home from a family vacation to Big Bend with our almost two-year-old. I was concerned about what we would do and if the little one would be safe, but we had a blast with no injuries reported.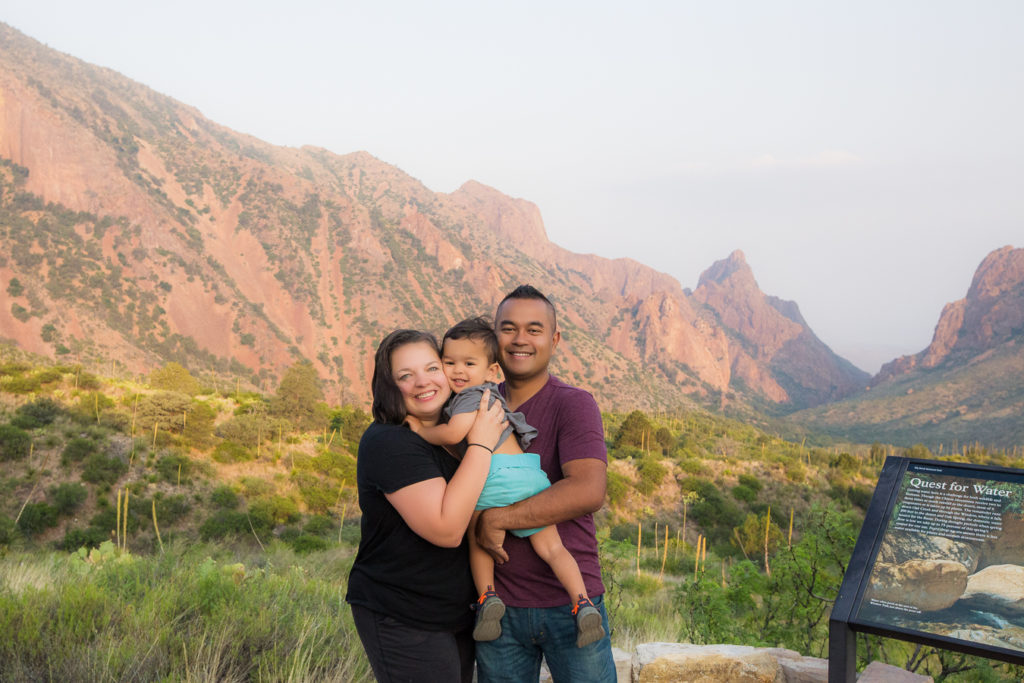 Short Hikes
My best hike recommendations when hiking with a toddler are:
Santa Elena Canyon – Full disclosure: This hike was closed due to unexpected wildfires, but I was really looking forward to it. You do have to hold onto your toddler during portions of this hike though. It involves low water in the Basin and some steep drop offs with no side.
Chiso Mountain Basin Hike to see the Window – This is where the above family photo was taken
The Rio Grande Village Nature Trail – We saw wild horses drinking out of the river on this hike, and we saw over the border to Mexico.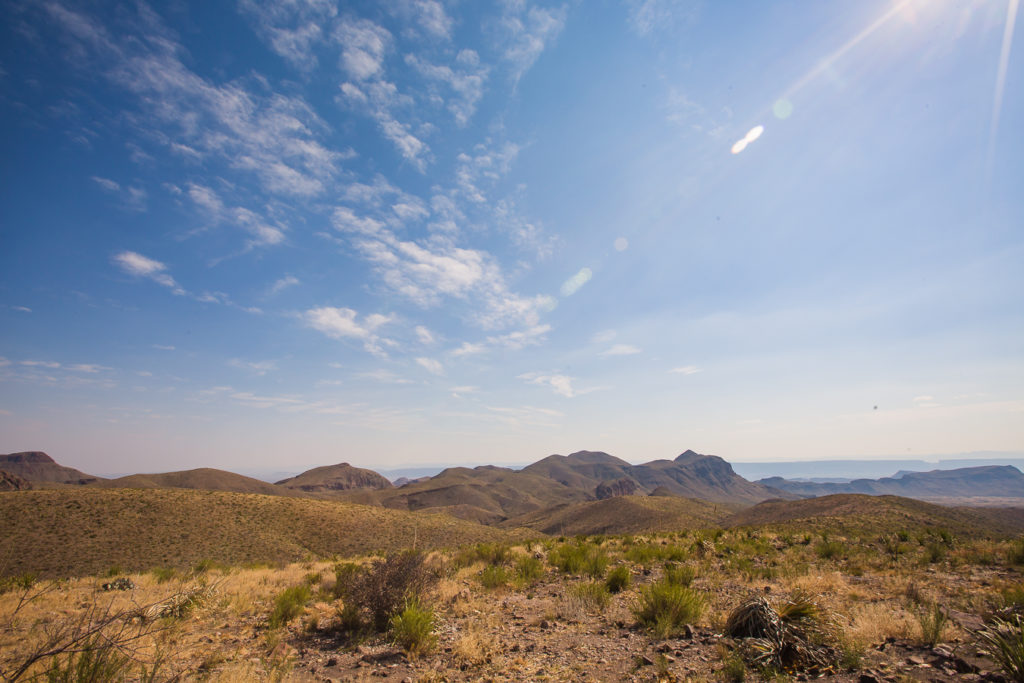 Ross Maxwell Scenic Drive
This is a great long drive down to the Santa Elena Canyon. We loved to see the variety of Terrain, and there are also some hikes from here, as well as Scenic Overlooks.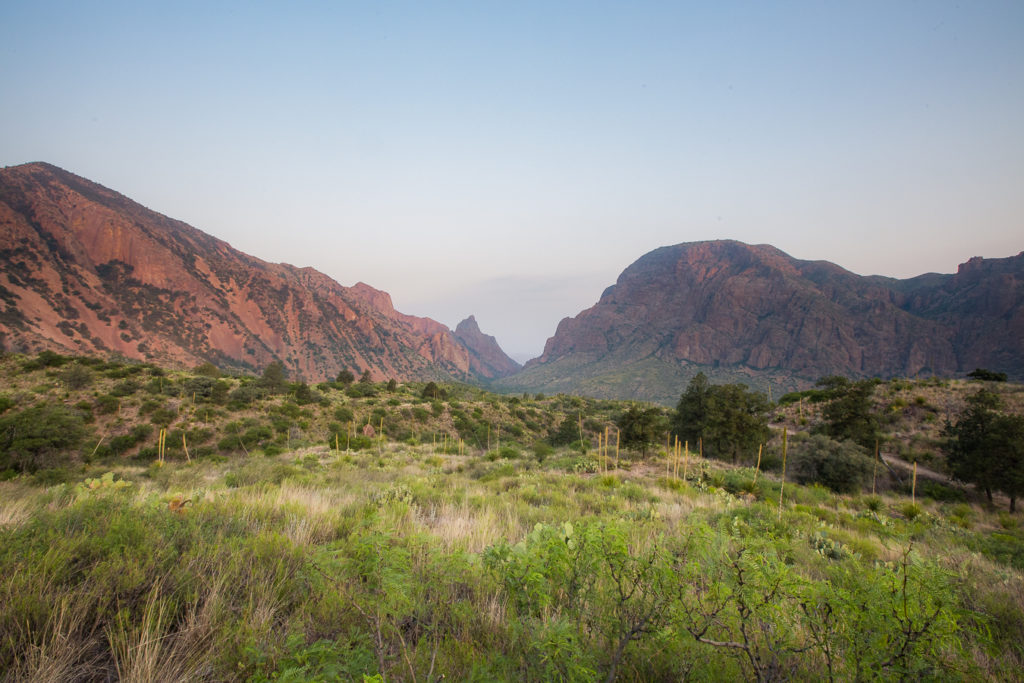 Fossil Exhibit
I was not expecting much from this, but I was looking for something to do, and I loved this exhibit. It was really well done, and my toddler loved playing inside the dinosaur mouths. Yes, I am that Mom.
Go to Mexico!
If you have your passport, go over to Boquillas, and let your Toddler ride on a burro for a little! Full disclosure- We weren't able to do this, because my Dad didn't have his passport. We talked to Border Patrol, and they said it is extremely safe and give you tips on what you can bring back through. There is supposed to be an awesome family owned Mexican restaurant there as well. In the summer, you probably want to pay for someone to drive you into town, but I think the little one would love to see/ride the Burro as well.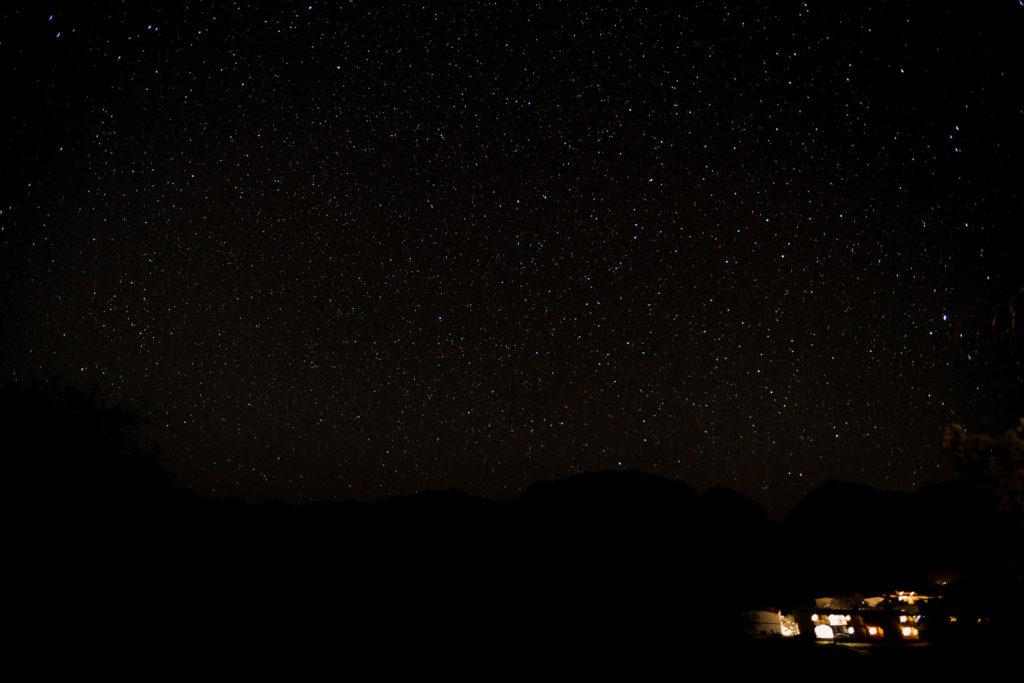 Star Gazing
My Toddler was a little scared outside at night, but was able to say "Star" and "Moon", so it was fun to be able to show him so many!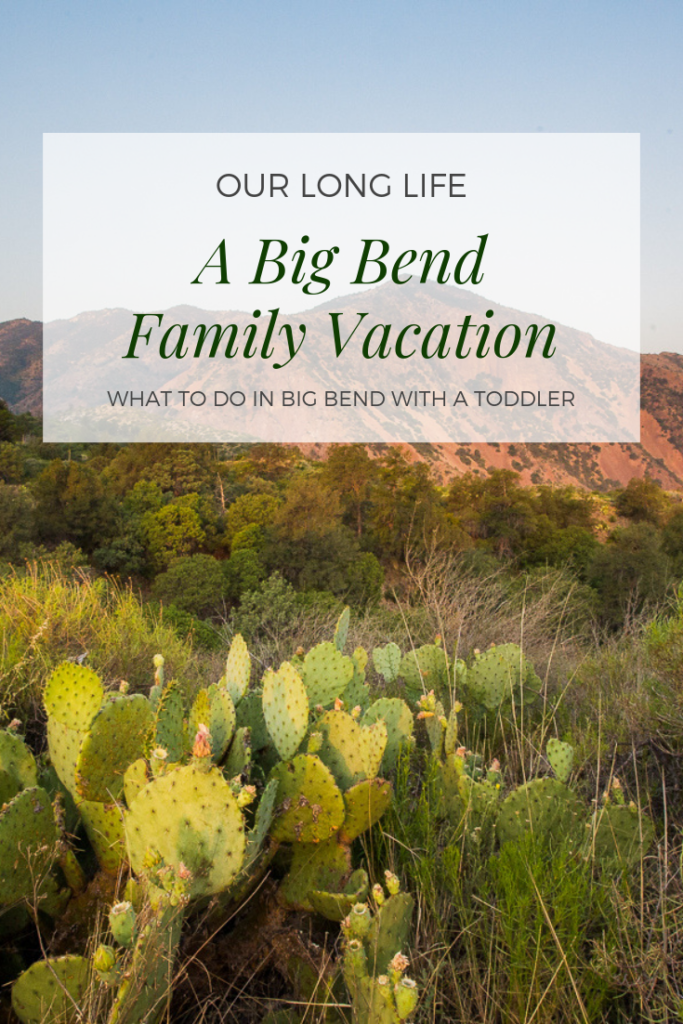 OTHER TIPS
We stayed at the Chisos Mountain Lodge for 3 Nights in Cottage 101. I enjoyed this little cottage. There is another Cottage, I think 100 that has a slightly bigger yard. My Mom reserved our Cottage on New Years Day 2018 for our stay May 2019 and had to wait through other called
Wear hats and sunscreen. It was super hot, and there was not a lot of shade!
Food Options are challenging. The Lodge is not great, and has a pretty bad smell inside. You can't make a bonfire, and I didn't see any Grills around. There aren't a lot of stores around, so hit the nearest HEB or Wal Mart before you come, and fill up with Gas when you get a chance.
There is a lot of driving, so we had a new block toy from our stop at Wal Mart, Crayons, A New Sticker Book, and some dessert toy animals that Grandparents gave him on the trip to play with in the car.