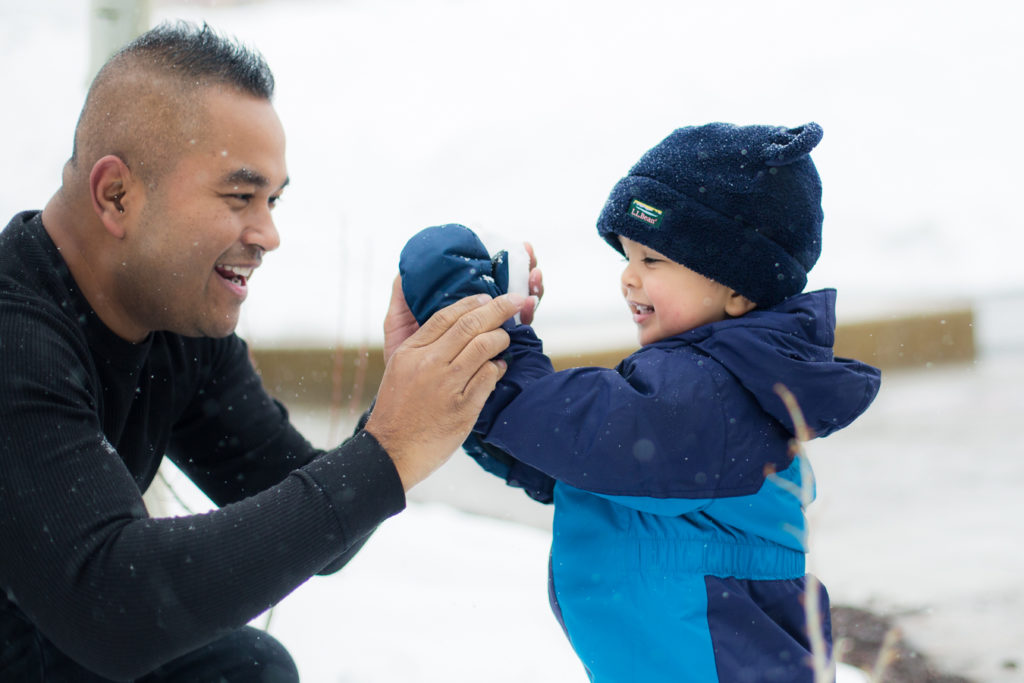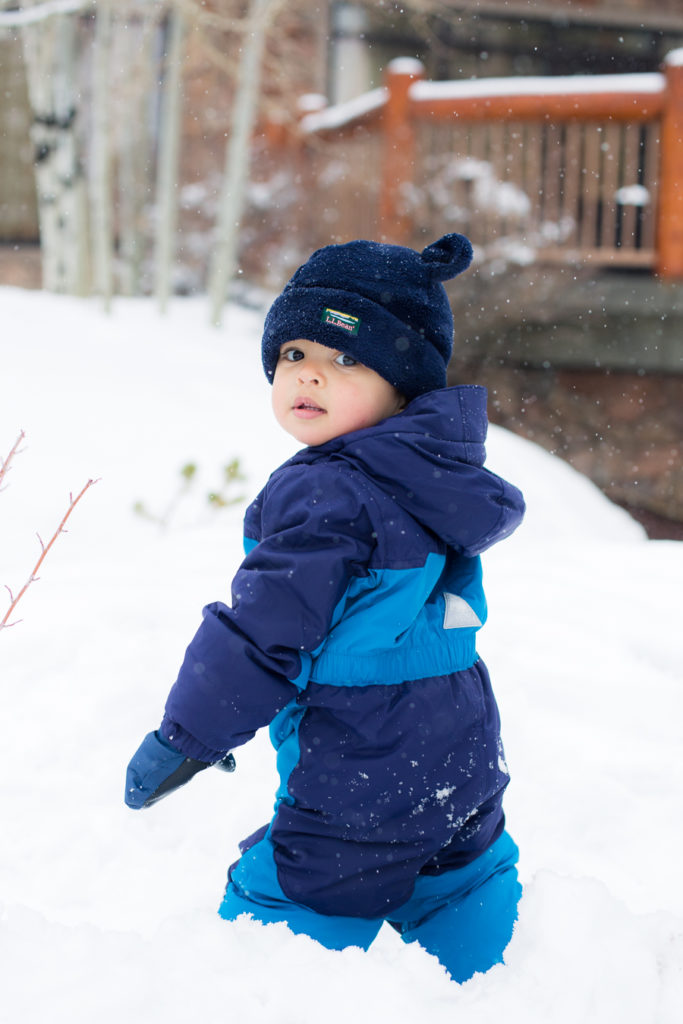 We recently posted about our Ski Trip with our 19 month old Leo. Being from Texas, We needed to buy some warm clothes for this trip. With our trip being the first weekend of March, we were able to snag a lot of good deals during February as stores are closing out more of their winter gear.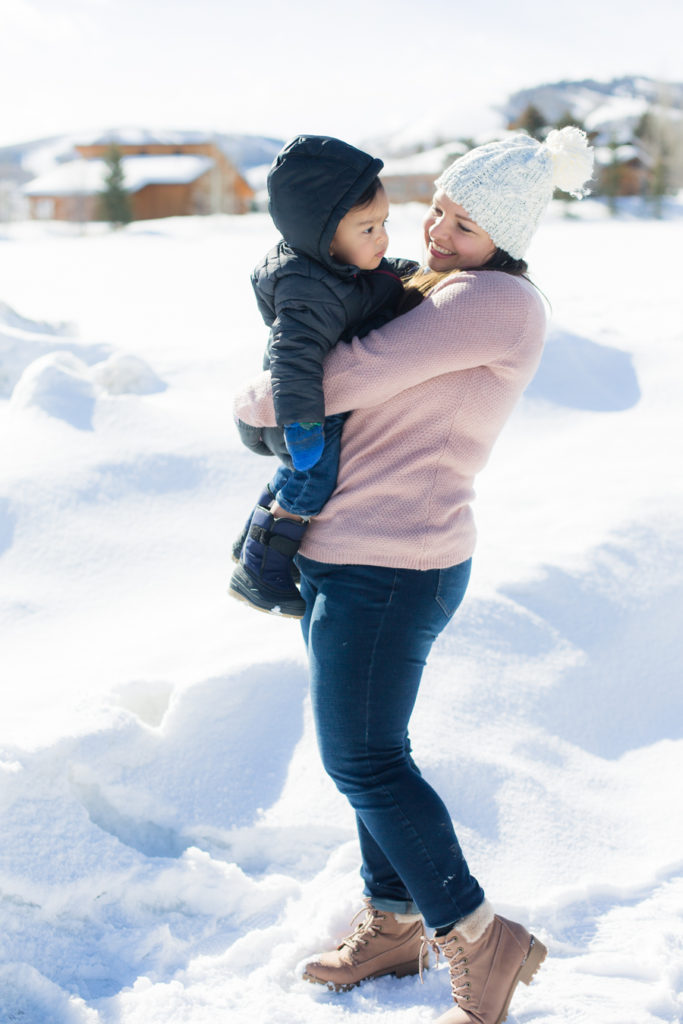 I bought better quality stuff for our son, basically everything from LL Bean! Snowsuit, boots, hat mittens! I bought some wool from Ella's wool to wear as base layers. I also bought a nice on-sale toddler jacket from Macy's to throw on when we were just going to a restaurant, not to play in the snow.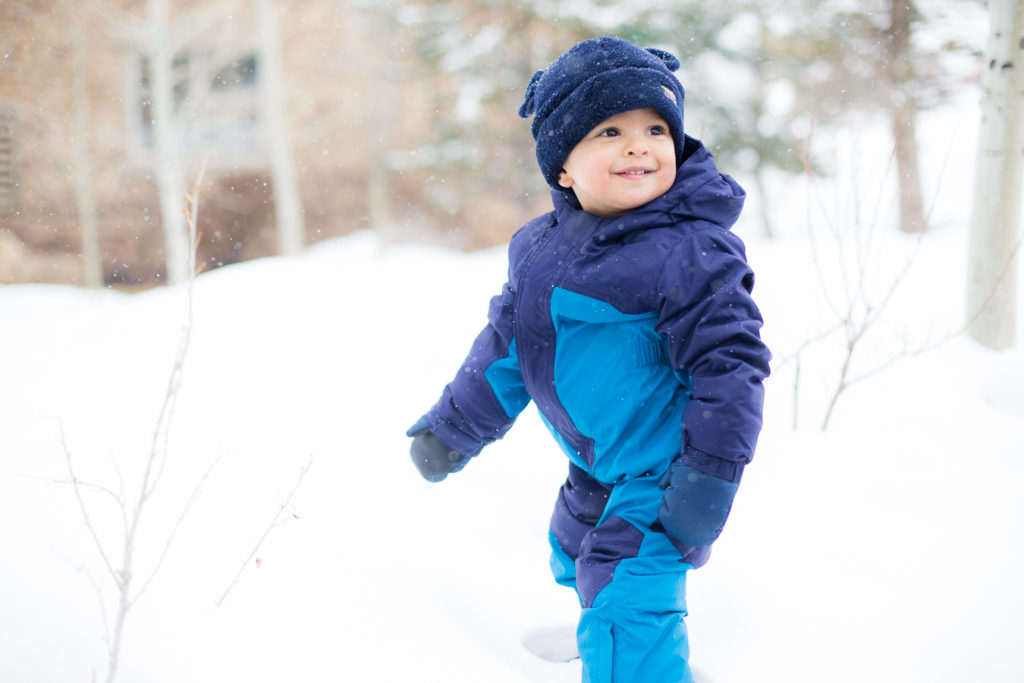 Since we didn't go skiing, I bought some on sale snow boots, and they worked great. I bought some cute sweaters on sale at Kohl's, and I had some leggings to layer under jeans. I think everyone needs a quality snow jacket and some boots! We definitely brought more luggage than usual.
My husband loves the cold, so in early March he was okay even without a jacket. He definitely needed it sometimes though, like during the Sleigh Ride.
I brought my BOB stroller for snowy hikes, but that was unnecessary. My son really likes walking on his own, so I wish we just bought our typical GB Pockit travel stroller that we love and left the BOB at home. We definitely needed an SUV for all of us and all of our luggage! We rented through Hertz with our AAA membership discount which includes a free car seat rental. I really enjoy having this basic membership (just for me, not my husband).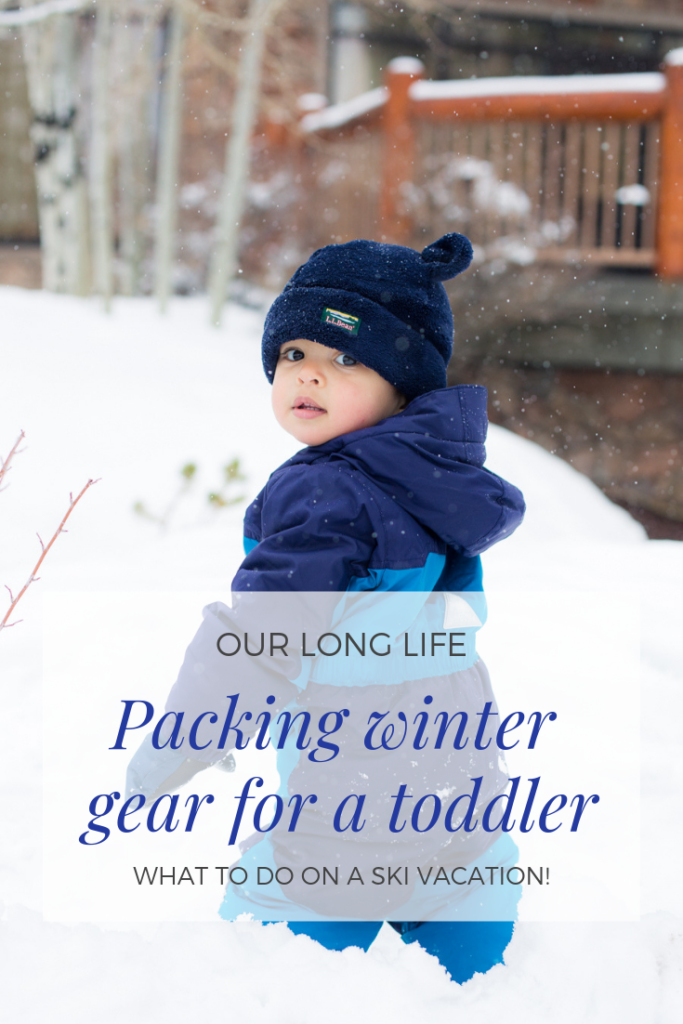 WHERE WE BOUGHT CLOTHES:
LL Bean! (My son's mittens, hat, boots, snow suit)
Ella's Wool (My son's base layers- we wore the same couple things every day!)
Kohl's (My sweaters, hat, pants)
Academy (Had an amazing sale on winter gear at the end of February- Magellan brand!)
Macy's ( My snow boots, my son's black jacket)
Amazon (waterproof mittens for my son)
Burlington (My husband's Sperry Duck Snow boots and snow jacket)
Note: We really bought too many winter gloves. We didn't wear them all that much. You just need one pair